President's Message — February 2023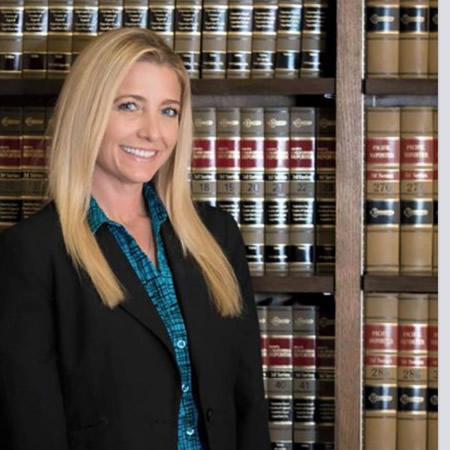 Lori Myers
By Lori Myers
Diversity is one of the most important components for creating a safe, vibrant, and productive environment. Each calendar year, we have many celebrations of diversity in our society: Black History in February, Asian Pacific American Heritage in May, LGBTQ+ Pride in June, Hispanic Heritage in September, and Native American Heritage in November. Celebrating different heritages ensures diverse communities can be proud of their cultural identities by working together to create a more unified and understanding society.
February is Black History Month. A few fascinating facts about Black History Month are:
It started as a week. Carter Woodson and minister Jesse Moorland were the two that worked tirelessly establishing a week of celebration in 1926. Carter Woodson, aka the Father of Black History, dedicated his career to the study of African American History and wrote many books on the topic.
February was chosen for a reason. When it started as a week-long celebration, it was to coincide with the birthdays of Abraham Lincoln and Frederick Douglass. President Lincoln, of course, was the 16th U. S. President and paved the way for the abolition of slavery with his Emancipation Proclamation. Douglass was an escaped slave turned activist and author, and a prominent leader in the abolitionist movement to end slavery.
A week becomes a month. The civil rights movement of the 1960's helped elevate the week into a month-long celebration. As a result, in 1976, President Gerald Ford made things official, proclaiming February to be Black History Month.
Honoring African American men and women. You don't have to look far to notice their many impressive achievements in the fields of science, politics, law, sports, entertainment, and many others. Here are a few notable names you may have heard before: Harriet Tubman – Underground Railroad "Conductor" and Civil Rights Activist; Alice Ball – Chemist; Josephine Baker – Singer, Dancer, Civil Rights Activist; Martin Luther King, Jr. – Baptist Minister, Social Activist and Civil Rights Leader; Rosa Parks – Civil Rights Activist; Mary Jackson – Scientist, Mathematician, NASA's First African America Female Engineer; Maya Angelou – Civil Rights Activist, Author, Poet; Joycelyn Elders – First African American U.S. Surgeon General; Colin Powell – U.S. Secretary of State, Four-Star General (U.S. Army); Barack Obama – U.S. President, U.S. Senator, Lawyer.
In Riverside County, we have our own heroes. Someone we all know and love is our first African American Superior Court Judge, Richard Fields, who is now at the Appellate Court. Justice Fields was admitted to the California State Bar in 1983 at the age of 23 and has always been involved with the community in Riverside County. Riverside Superior Court Judge Irma Asberry was the first African American to be president of the Riverside County Bar Association. We have been so lucky to be able to celebrate our local leaders that have been breaking barriers for the rest of the community one step at a time.
March will be Women's History Month and I want to be sure everyone knows who the first female judge in Riverside County was — Judge Janice McIntyre who took the bench in 1981. For the rest of us (women) who go to court, I think it's hard to imagine that just 43 years ago, there were no female judges in Riverside County. I had the honor and privilege to appear before her on a regular basis. I truly loved this woman. She was smart, stern, savvy and sassy. She had personality and was extremely smart and fair. Judge McIntyre passed away in 2010 at the age of 62.
Judge Sunshine Suzanne Sykes is a member of the Navajo Nation and was born on the Navajo Reservation in Arizona. She grew up in Arizona and New Mexico and came to California when she was admitted to Stanford University. Judge Sykes was appointed in 2013 to the Riverside Superior Court and was the first Native American Judge. She is now at the U.S. District Court in Riverside.
Although I never met her, I must thank attorney Janet Wall Williams who, in 1985, became the first female president of the RCBA. She paved the way for the rest of the female RCBA presidents. I am thrilled to celebrate the success of other women who are investing in their community and still breaking barriers for the future female leaders in our legal industry.
At its core, celebrating diversity and heritage serves as a reflection of our interconnectedness as Americans. It is a reminder that our collective identity is not one singular culture, but is rather a mix of many incredible stories, cultures, and traditions that are constantly changing and evolving. It provides us with a great opportunity to learn more about each other, foster mutual respect, and celebrate our collective heritage as Americans.
---
Lori Myers is a local private criminal defense attorney and founder of the Warrior Attorney Academy ©.