President's Message — September 2023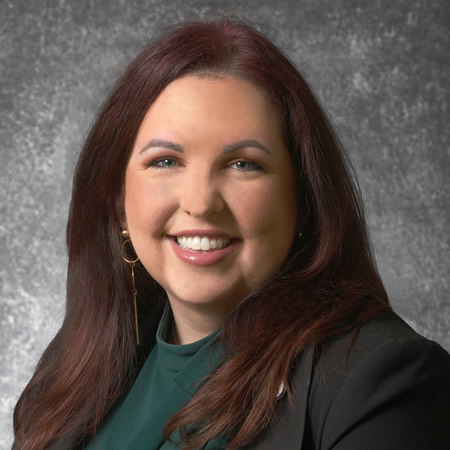 Kelly A. Moran
By Kelly A. Moran
When I was a new attorney taking one of the first depositions of my career, my opposing counsel taught me a lesson that I will never forget. After the deposition, he called me and asked if I had a minute to talk. During the call, he said "you work with great people, and I am sure they will go over your deposition transcript with you, but as the guy who was in the room, I would love to give you my thoughts if you are interested." Over the next 30 or so minutes, he took time out of his day to explain to me both what I did well and how I could improve in the future.
More than a decade later, I may have forgotten the facts of the case and the questions that I asked the witness, but I will never forget the actions of that attorney. In that one call, I learned what the Riverside legal community is all about – inclusion, mentorship, and a passion for helping others. As I write this, my first president's message, it is my greatest hope that at the end of this next year, I will have lived up to those values for you all.
I am humbled beyond words to serve as the 2023-2024 President of the Riverside County Bar Association. As someone who grew up in Riverside, I cherish the fact that I have been able to build a career in the town that I have always called home. The last eight years that I have spent on the RCBA Board have been both inspiring and educational, full of opportunities and challenges that our membership, boards, and staff have conquered with strength and grace. I am honored to follow in the footsteps of those that have led this organization before me and will strive to uphold the legacy that they have built.
With that in mind, I would like to take a moment to thank Lori Myers, our outgoing president, for her service to the RCBA. Lori tackled her presidency, and her entire tenure on the board, with one overarching goal: to recognize the amazing accomplishments of our membership. She worked to grow our social media presence, encouraged strengthening our virtual outreach through the continued use of technology in meetings, and remains committed to the process of capturing the history of our organization through recorded interviews with some of our most treasured legal minds. On top of all of that, without a doubt Lori's greatest legacy will be the institution of the Attorney of the Year awards, a program created to give our community the opportunity to recognize, on an annual basis, local attorneys who demonstrate extraordinary legal ability and commitment to their field of law. With her focus on the community, the membership, and the success of others, Lori truly exemplifies the best of the RCBA. It has been an honor to serve under her leadership and a privilege to learn from her example.
My goal for this next year is to continue the good work of Lori and her predecessors, while embracing the ever-changing world around us. With that in mind, I humbly ask for your help. The RCBA is here for the benefit of our membership and our board is focused on meeting the needs that exist in our legal community, but we must hear from you to be successful in that endeavor. Members, is there an opportunity for engagement that you are hopeful we will add? Law students and new admittees, is there an innovative way to connect with young attorneys that we have not yet adopted? Those who may practice outside of the Riverside-area, is there something else we can do to help you feel connected to your fellow members despite relying more heavily on our virtual meeting options? Whatever your needs may be, please reach out, share your thoughts, and get involved. With a mission of serving our members, our community, and our legal system, this board is eager to learn from you what we can do to best accomplish that goal.
As I wrap up my first message to you all, I would like to leave you with one final thought: remember that your actions matter. What may have been nothing more than a 30-minute phone call in the eyes of my opposing counsel was a pivotal moment in both my life and my career. While he will likely never know the impact he had on me, his simple act of kindness and selflessness spoke volumes about what kind of lawyer I should strive to become and what this legal community values. I challenge you all to honor those who inspired you by being that source of encouragement for someone else. Over the course of the next year, I hope to use these messages to introduce you to some of the chances that the RCBA offers for you to do just that, and maybe to create some new such opportunities with your help. The RCBA, and our legal community, is made stronger because of each of you and I look forward to spending the next year growing together.
---
Kelly Moran is a chief deputy with the Riverside County Office of County Counsel.