President's Message — September 2022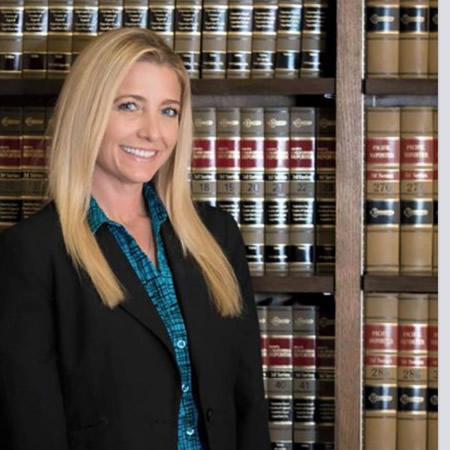 Lori Myers
By Lori Myers
I am honored and privileged to be your president for the 2022-2023 year. This is my very first presidents' message and I am so excited for the upcoming year. I invite all members to bring forward any recommendations that you would like to see the RCBA tackle or MCLE topics you would like us to provide speakers --- we are always open to suggestions.
For those of you who do not know me, I have been a local criminal defense attorney who started at the Riverside County Public Defender's office and then went out into private practice and have handled cases for the conflict panel and the Death Penalty Panel. If you see me in the trenches of the courtroom, please do not hesitate to stop and say hello. I am looking forward to speaking with many of our members this year.
I encourage members to become active in any of our worthwhile causes and if you are unfamiliar with our many programs, I hope this is the year that you decide to get involved with one. Participation is the catalyst for change and areas where you could participate are programs like Mock Trial, New Attorney Academy, Elves Program, general membership meeting, networking opportunities, Project Graduate, Adopt a High-School, MCLE trainings, Good Citizenship Awards, Bridging the Gap, Reading Day, etc.
I want to take this opportunity to thank our past president, Neil Okazaki, who works for the City of Corona, who has led us through the last year and set a new standard for the bar installation by throwing last year's event outside for the first time. The installation had a live auction with Judge Jack Lucky (ret), Greg Rizio, and our one and only CEO of Riverside County, Jeffrey Van Wagenen serving as the ultimate auctioneers. There was even a silent auction where money was raised for the Civil Rights Institute of Inland Southern California. It was a huge success and per the usual, nothing really gets done at the RCBA without the help of our amazing Executive Director Charlene Nelson.
Let me set everyone's expectations straight for this year's installation. There will not be a grand outdoor event. Instead, I will be taking us back to our pre-covid tradition of having the installation this year at the Mission Inn at 5:30 p.m. on September 22, 2022. I look forward to seeing you there.
I am also happy to announce a new Attorney of the Year Awards program the RCBA has started this year. Each section chair nominates two candidates within their section and the ballots are sent out electronically to our members to vote on. The winners will be announced and awards presented at the RCBA Installation Dinner.
Please take time to review the attorneys and their short bios that have been nominated for the First Annual Attorney of the Year Awards. All of those who have been nominated are RCBA members and have demonstrated their legal ability, commitment and passion to their field of law, and dedication to their colleagues and always offering a helping hand. I am excited that the RCBA will honor our local lawyers each year. I personally believe they do not get enough recognition for their hard work and dedication to their area of practice. I look forward to serving you as the president in the upcoming year.
---
Lori Myers is a local private criminal defense attorney and founder of the Warrior Attorney Academy ©.