President's Message — January 2022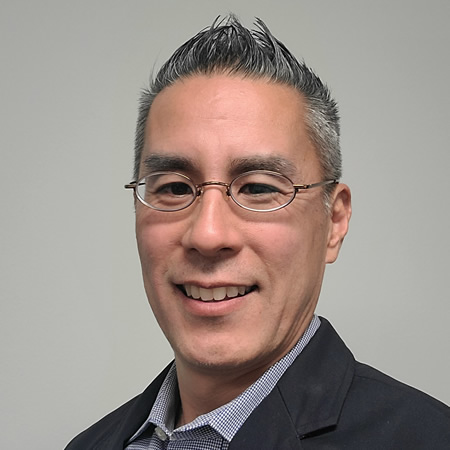 Neil Okazaki
By Neil Okazaki
As president of this organization for this year, I am constantly reminded of the extraordinary individuals who have come before me in service to our legal community. The list of past presidents is truly an extraordinary group of attorneys who exemplify what is best of our legal community. Many have given me much in terms of friendship, mentoring, or simply leading by example. Although we've turned the page on 2021, I want to remember two of our past presidents we lost this last year.
I only knew Harry Histen as an attorney. But he first worked for eleven years at Rockwell International developing large-scale computer systems for Rockwell International. This included work on the Apollo 8 program, which was the first crewed spacecraft to successfully orbit the Moon and return to Earth. He also served in Vietnam War as a naval minesweeper. He eventually attended Western State University College of Law at night while working at Rockwell. He opened his own practice in downtown Riverside in 1977. Being a new sole practitioner attorney who needed guidance, he immediately joined the RCBA and began attending our events. He attributed the RCBA to receiving advice and mentoring to transition to his new profession. He had a long and highly regarded career in trusts and estates, probate, business law, and dispute resolution. Mr. Histen served as president of the RCBA from 2009 to 2010. He cared so much for this organization that his family suggested in lieu of flowers that memorial contributions may be sent to the RCBA.
I also only knew Arthur L. Littleworth as an attorney. But his accomplishments are far greater. He was the son of immigrants who met on a boat trip to Canada. He was president of his graduating class and was awarded a scholarship to Yale University, where he earned a degree with honors in history. He interrupted his education to serve in the U.S. Navy during World War II. After his honorable discharge, he earned a master's in History from Stanford and a law degree from Yale. He practiced law at Best Best & Krieger for 70 years, achieving extraordinary success as an environmental and water attorney. As president of the Riverside School Board, Mr. Littleworth led the move to desegregate Riverside schools. He never wavered from his resolve to do what was right, even as he was threatened, his wife and kids had to move away because of those threats, and he slept at the home of friends for his own safety. This month's edition of Riverside Lawyer features a touching tribute to Mr. Littleworth written by his Best Best & Krieger colleagues and friends, John E. Brown and Eric Garner.
As we enter the new year, I wish you all the very best. This is not just turning the page – it is our chance to turn over a new leaf. Although the world had another crazy and unexpected year, a new year comes with new opportunities. May you have great success in all your endeavors. And do not give up on your new year's resolutions. As Harriet Tubman once said: "Every great dream begins with a dreamer. Always remember, you have within you the strength, the patience, and the passion to reach for the stars to change the world."
---
Neil Okazaki is an assistant city attorney for the City of Riverside.