President's Message — June 2022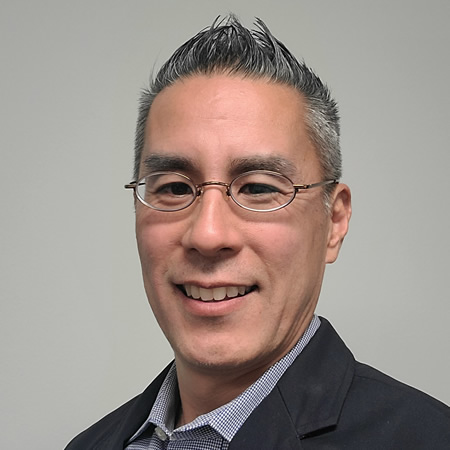 Neil Okazaki
By Neil Okazaki
I wrote my first column in September as we started the fall season. Time flies by, and it's already the start of summer. In the fall, we had Thanksgiving. But we are not required to only be thankful in November. The RCBA is filled with a plethora of amazing people, so I cannot spotlight every deserving person or else the entire Magazine would be this column. But I do want to acknowledge a select few who have been so important in our RCBA programs.
Brian Pearcy has left behind one of the greatest legacies of a RCBA President. In 2002, he started the Elves Program because he wanted to do something that would help reach three goals: (1) to show that attorneys were givers not takers as the community perceived us; (2) give RCBA members something that they could feel good about in terms of the community; and (3) create a program that going forward, the Bar would be able to utilize as a mechanism to foster good will and camaraderie within the Bar membership. Thanks to Brian, we have helped so many in Riverside County by supporting local needy families that would otherwise be unable to provide gifts for their children during the holiday season.
Robyn Lewis and Greg Rizio have been instrumental in creating and spearheading the RCBA New Attorney Academy. This program provides professional guidance and counsel to assist newly admitted attorneys in acquiring the practical skills, judgment, and professional values necessary to effectively practice law. They also ensure that the curriculum encourages sensitivity to ethical and professional values that represent the traditions and standards of our legal community. I have been impressed with the legal skills of many Academy graduates that have benefited from this program.
Brian Unitt did so much to make Project Graduate what it is today in his ten years of leading the program's steering committee. This program helps foster youth in the courts decrease their risk of homelessness, incarceration, sexual exploitation, and unemployment. During Brian's years at the helm, 36 youth completed high school and went on to a community college, four-year university, or trade school. Alexandra Fong is now guiding the program towards expansion.
Jacqueline Carey-Wilson and Juanita Mantz serve as editors of this Magazine. With the support of a dedicated Publications Committee, they produce a monthly Magazine that provides insight from across the legal spectrum. The Riverside Lawyer updates our membership with legal developments and bar activities. If you do not realize how special this Magazine is, keep reading beyond this page.
Chris Jensen has headed RCBA Dispute Resolution Services (DRS) since 2006. Under his leadership, DRS has a tremendous pool of mediators. In addition to serving the courts, DRS keeps its rates for private mediations and arbitrations affordable without sacrificing its service. In addition, his latest labor of love is the RCBA History Committee to preserve and highlight the rich history of this organization. Chris is also a great guy, which is unsurprising as a fellow Jungle Cruise skipper alum.
Charlene Nelson came to the RCBA in 1977. She was taking a course at Riverside Community College and the instructor wanted everyone to do a volunteer assignment. She called the RCBA and began as a volunteer. After Charlene obtained a bachelor's degree in psychology and a teaching credential at UC Riverside, RCBA Executive Director William Cunningham called on her to help develop the pro bono program for the RCBA. She became Executive Director of the Public Service Law Corporation (PSLC) of the RCBA. In 2009, Charlene transitioned to becoming RCBA Executive Director. In this role, she serves as the chief administrative officer, responsible for leading, managing, and executing the affairs of the RCBA consistent with the Board's strategic direction. Charlene's devotion to this organization is unsurpassed, and we are indebted to her for her accomplished years of dedicated service.
The founder and CEO Emeritus of VISA Dee Hock once said: "An organization, no matter how well designed, is only as good as the people who live and work in it." All of the people I have mentioned have done so much to make the signature programs of the RCBA possible. For the countless hours and their labor of love, I cannot be more appreciative of their contributions. The many things that they have done have made a difference. I know each of them and they have shown kindness in ways that have had a ripple effect on us all.
We can all find inspiration from this group to get more involved in the many activities of the RCBA. Be a mentor. Attend a Barristers event. Help with Mock Trial. Join a Committee. Run for a Board position. Meet some new people at a General Membership Meeting. In whatever way.
To everyone who makes a difference in ways that are large and small -- thank you for doing what you do for our legal community. You are appreciated.
---
Neil Okazaki is an assistant city attorney for the City of Riverside.