Riverside County Barristers
Click here to view the Barristers Website.
---
Barristers Column — July/August 2022
By Michael Ortiz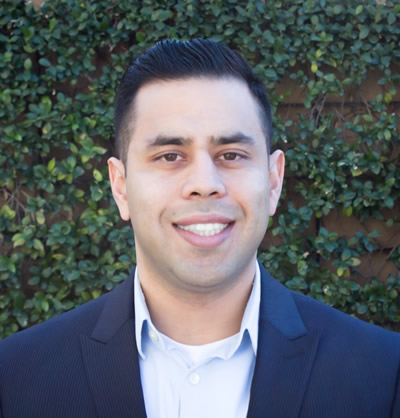 Michael Ortiz
I recently read The Good Earth, a fiction novel by Pearl S. Buck. The Good Earth tells the story of Wang Lung, a Chinese peasant and farmer in the early 1900s. The story follows Wang Lung from his wedding day as a humble, young-adult through his death as wealthy landlord and grandfather. Wang Lung endures the many joys and sorrows of peasant farm-life, including back-breaking work, draught, flooding, famine, and robber hordes. Yet even in his most trying times, the "good earth" provides Wang Lung with security, sustenance, and purpose. To me, The Good Earth is a story about foundations and fundamentals.
The "good earth" was the foundation upon which Wang Lung established his family. Beginning in his rural, earthen home among his farm, he eventually purchased and moved his family into a great house within the local city walls. The "good earth" was fundamental to Wang Lung's ultimate prosperity. In Wang Lung's most difficult times, he falls back to work the earth, tilling his soil, planting his seed, and harvesting his crops. It is a great story, and I often asked myself while reading it, "what is my 'good earth'?" What is foundational and fundamental to my life?
I thought of two examples: my profession as a lawyer and my friends and family. I have admittedly done my fair share of complaining about being a lawyer, but in truth the legal profession and practice of law is a foundation of my life. I depend on my work to earn a living and provide for my family. It is hard work, to be sure, but it provides security, stability, and sustenance. Apart from that, being a lawyer adds pride, meaning, and purpose to my life and I consider it a foundation of who I am.
Likewise, family and friends are fundamental. A study on the longest-living populations found that strong social networks are a common factor in long lives. 1 I've found that surrounding myself with supportive, positive, and inspiring people has allowed me to not only endure the ups and downs of life but grow through them as well. As adults, maintaining relationships with family and friends takes work, but to reap the harvests resulting from a strong social network you must sow those relationships.
So, what does an old fiction novel have to do with the Barristers? In part, the book made me realize just how foundational and fundamental the Barristers has been to me. The Barristers combines two of the most important aspects of my life: my practice of law and my social network and community.
It is no secret that the COVID-19 pandemic has decreased participation in many organizations, Barristers included. Understandably, people are thinking twice about every social gathering they attend. On the surface it might seem like the Barristers is just happy hours, some scattered CLE, and a handful of hours of pro bono. But I contend the Barristers provides much more than the sum of its events.
The friends I have made through the Barristers are like family. I know Barristers that have gotten jobs and clients from fellow Barristers. I have met numerous attorneys that have served as informal mentors to me, or have helped me work on new, difficult cases. These are lawyers I look up to as inspiration, even if they don't know it themselves. Being involved with the Barristers has made me strive to be a better lawyer and person overall.
So, I hope to inspire anyone just getting involved, or thinking of getting involved, to participate as much as you can. Sowing the garden of your profession, your network, and your personal development takes a lot of time and energy. But if you work on these foundations and fundamentals, I promise you will reap worthy harvests.
Thank you to everyone that has made my Barristers experience so meaningful. Thank you to my current board of directors, to the RCBA board, Charlene, Lisa, and everyone that works behind the scenes at the RCBA to ensure the operational fluidity and longevity of our organizations.
Events
We have one last Barristers event this term!
Happy Hour @ 5:15 p.m. on July 28 at Kalaveras Cantina Urbana
Stay up to date on future Barristers events by following our Instagram and Facebook accounts or visiting our website RCBABarristers.com.
Follow Us!
For upcoming events and updates:
The best way to stay up to date on future Barristers events is by following our Instagram and Facebook accounts.
Finally, I am always available to answer questions. You can email me directly or the Barristers Gmail account at RCBABarristers@Gmail.com.
---
1 Dan Buettner & Sam Skemp, Blue Zones: Lessons from the World's Longest Lived, Vol. 10(5) Am J Lifestyle Med. 318. 318–321 (2016), available at https://www.ncbi.nlm.nih.gov/pmc/articles/PMC6125071/
---
Michael Ortiz practices estate planning and administration at Ortiz Law. He can be reached at Mike@MikeOrtizLaw.com.