Riverside County Barristers
Click here to view the Barristers Website.
---
Barristers Column — September 2023
By David Rivera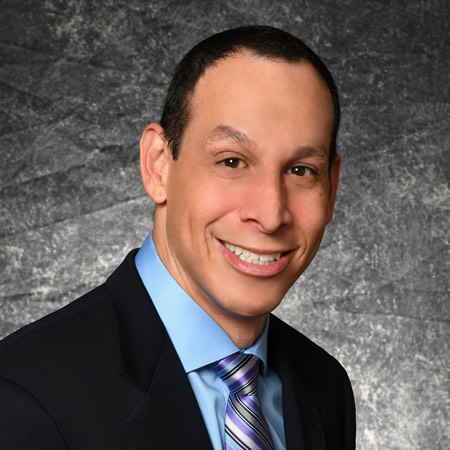 David Rivera
I. Definition
What is a barrister? As with so much in law, the answer is, "it depends." Here, context is key.
In the United Kingdom and certain other common law jurisdictions, the practice of law is formally divided into two distinct roles. Barristers specialize in courtroom advocacy. They are distinguished from solicitors who counsel clients outside of the courtroom in all manner of legal areas, including with respect to transactional work.1 While barristers are akin to trial attorneys in the United States, "most of what corresponds to [U.S.] law practice is carried out by 'solicitors.'" 2 Sometimes, barristers are permitted to practice as solicitors and vice versa, though that is not the norm. 3
In contrast, the U.S. legal system does not distinguish between lawyers as barristers and solicitors. Licensed attorneys can represent clients inside or outside of the courtroom. That said, some bar associations and other groups use the "barrister" moniker to describe an attorney who is relatively new to the profession.
We barristers are the new (and cool!) kids on the block.
II. A Recognized "Activity" of RCBA
The Riverside County Barristers Association ("Barristers") has been active for more than 60 years as part of the Riverside County Bar Association ("RCBA"). 4 Specifically, we are a recognized "activity" of RCBA that is best understood as one of its sections. Whereas RCBA's other sections focus on particular areas of practice (e.g., Family Law and Civil Litigation Sections), Barristers caters to RCBA's new and young attorneys regardless of practice area.
All attorney members of RCBA who meet specific criteria are automatically added to the Barristers membership rolls. Are you younger than 37 years of age? Have you been practicing law for fewer than seven years? If you answered "yes" to either of these questions, then you are a Barrister.
Only Barristers members may vote on official Barristers matters, but our events are, by and large, open to non-Barristers. Are you a law student? Are you an undergraduate student? Are you a legal assistant, paralegal, or law clerk? Are you a seasoned attorney who enjoys hanging out in an informal setting? Are you training a service dog (ahem, Michael Geller)? If you answered "yes" to any of these questions—especially the last one—then you are welcome at our events!
III. Purpose, Activities, and Benefits
Barristers' core purpose is to help new and young attorneys grow. We provide opportunities for our members to engage one another and our colleagues in the broader legal community. We furnish CLEs that promote professionalism from both competency and ethics angles. We join in service to the community. And we have fun!
Near-monthly happy hours are a Barristers hallmark, as is annual gift-wrapping for RCBA's Elves Program. Other activities are trending toward Barristers staples. We enjoy trips to Disneyland and Mt. Rubidoux hikes. We partner, through RCBA, with Phi Alpha Delta's pre-law chapter at the University of California, Riverside, to advise undergraduate students on pathways to law school and the legal profession. Our budding Annual Judicial Reception celebrates the commitment of our local bench to the administration of justice and the development of new and young attorneys.
Leadership opportunities are also available. Barristers is governed by its own board of directors, elected from and by its members. Nominees for board seats must be active in Barristers, defined as having attended three Barristers events in the most current annual term beginning each September 1st. Elections are held in June.
Involvement in Barristers affords opportunities to grow your professional and social networks, develop your professional reputation and visibility, continue your legal education, contribute to the community, and hone your leadership skills.
IV. Membership Profile
Barristers has approximately 200 members drawn from a number of practice areas, including: employment law, property law, intellectual property, criminal law, family law, estate planning, probate, business law, bankruptcy, immigration, education law, municipal law, and legal aid.
We are diverse not only in legal discipline, but also in race, ethnicity, gender, religion, and age. With respect to the latter, we range in age from 26 to 76 years.
As National Hispanic Heritage Month approaches, I find the Hispanic composition of our membership to be notable. 5 Based on a summary review of our members' surnames, approximately 22% percent are Hispanic in origin. I find that statistic striking, even without diving into a detailed analysis of Hispanic rates of representation in the general and attorney populations of California and Riverside County.
All this is to say Barristers is not a monolith. We boast varied backgrounds, varied experiences. You are welcome here.
V. Key Goals for the New Term
I want to keep three key goals in mind as the new board plans the 2023–2024 term.
Increase member participation. We are only as strong as our members are active. Our board is taking steps to communicate with our members more effectively. We are here for you and welcome your involvement!
Be mindful of Barristers' 60-year legacy. Our past leaders and members have contributed so much to our group. RCBA has been steadfast in its support. We can take steps to reinforce those ties. We can adapt time-lost activities that remain relevant to our core purpose.
Have fun! Our group is successful in part because we interact in enjoyable ways. Working with the board is fun. Engaging our membership and the community is fun. If we make it fun, they will come. Let's double down.
VI. Upcoming Events
The 2023–2024 term begins on September 1st. As I write this article, that date remains two weeks away. The incoming board and I have some ideas to expand our activities in ways that reflect our personalities (and we believe, those of our members) while remaining true to our core purpose. We also believe we can introduce a few more opportunities for our members to become involved. Planning will begin in earnest once we take office.
We will communicate scheduled activities on our Instagram account and via email. Our first happy hour in the new term will be held on September 22nd, 5:30 p.m. at Retro Taco.
---
Follow Us!
For upcoming events and updates:
The best way to stay up to date on future Barristers events is by following our Instagram and Facebook accounts.
---
If you have any suggestions as to possible events or activities, or comments on Barristers affairs, please email us at barristers@riversidecountybar.com.
Contact me directly by email at drivera@alumni.nd.edu, or by text or phone call at ‭(909) 844-7397. If you are just discovering Barristers and would like to attend one of our events, I am more than happy to meet you at the door and introduce you to our wonderful group. Truly. I look forward to hearing from you!‬‬‬‬‬‬‬‬‬‬‬
---
David P. Rivera is a solo practitioner of business law in Highland. He is the President of the Riverside County Barristers Association, the Treasurer of the Hispanic Bar Association of the Inland Empire, the Treasurer of the Asian Pacific American Lawyers of the Inland Empire, and a member of the RCBA Bar Publications Committee.
---
1 Cornell L. Sch., Legal Dictionary, https://www.law.cornell.edu/wex/barrister (last visited Aug 18, 2023).
2 In re Pro-Fit Holdings Ltd., 391 B.R. 850, 867 n.16 (Bankr. C.D. Cal. 2008).
3 Cornell, supra note 1.
4 Barristers was formed in 1962, largely through the efforts of it first President, Horace Coil.
5 National Hispanic Heritage Month is a month of Hispanic recognition beginning on September 15th of each year. This year, it is themed on the prosperity, power, and progress of the Hispanic community.