Riverside County Barristers
Click here to view the Barristers Website.
---
New Beginnings
By Goushia Farook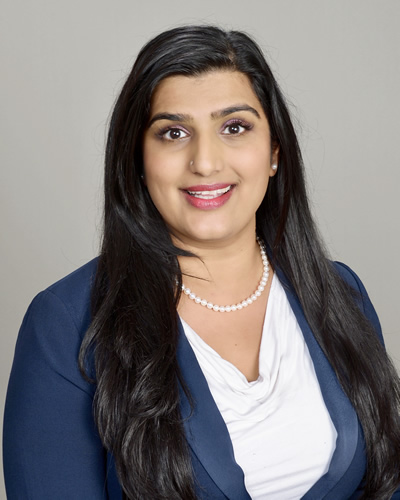 Goushia Farook
Barristers Appreciation of the Honorable Jackson Lucky
On May 13, 2021, the Riverside County Bar Association hosted a virtual retirement reception for the Honorable Jackson Lucky. The Barristers wanted to take this opportunity to thank Judge Lucky for his support of the Barristers organization throughout the years. Judge Lucky has presented several outstanding MCLE presentations hosted by the Barristers and consistently supported the organization. We thank you immensely for all your support and contributions. Thank you for your contributions to the bench, our legal community, and organization. As a family law practitioner, I also thank Judge Lucky for his contributions in improving the family law court procedures! The Barristers Board wishes Judge Lucky the best in his new ventures and we hope to see you at future Barristers events.
In-Person Happy Hour
Barristers hosted its first in-person happy hour on Wednesday May 19, 2021, at Retro Taco. I am happy to say we were able to have the in-person happy hour while maintaining compliance with regulations to ensure everyone's safety. Attendees were able to space out seating if they so desired. It was wonderful seeing people who we had not seen in-person for over a year. It was wonderful seeing friends and hearing the joy and laughter of being reunited in-person. We hope to see you at future events, whether in-person or virtual!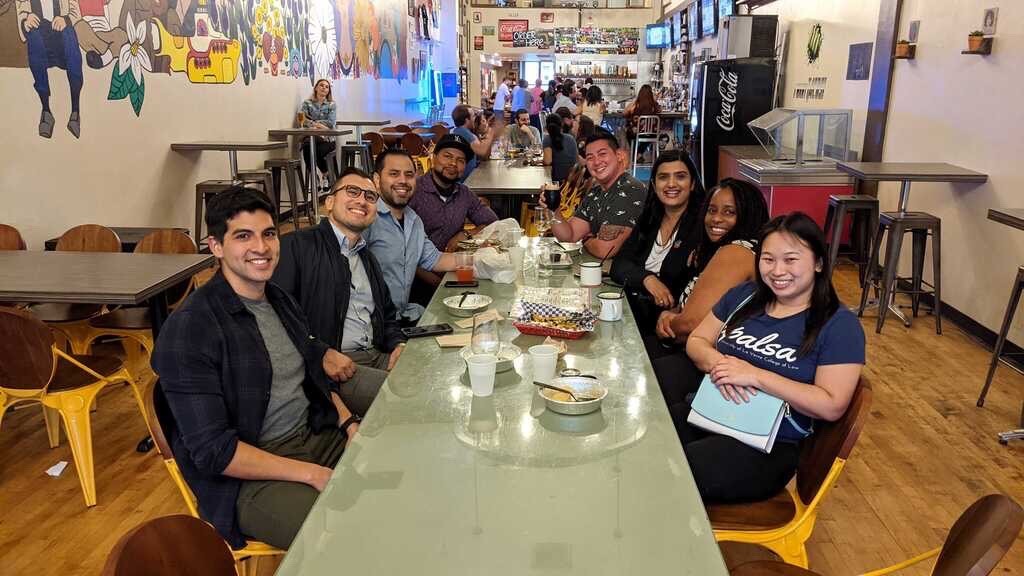 Promising Return to Normalcy
The success of the in-person happy hour is promising of continued in-person Barristers events in the future. I have certainly felt disadvantaged due to COVID-19 during the pendency of my term. Being unable to host a judicial reception and increase community service involvement of the Barristers were certainly unaccomplished goals. However, with more people getting vaccinated and re-opening of institutions, I am optimistic that President-Elect Michael Ortiz will have be able to revamp our events and contributions to our community!
Elections for 2021-2022 Barristers Board
It is that time of the year again! Elections will occur in June 2021 and voting will take place on a virtual platform. Candidate statements will be available online for review to facilitate voting selections.
The 2021-2022 Barristers Board Candidates are:
President-Elect:
Lauren Vogt
Treasurer:
David P. Rivera
Secretary:
Alejandro Barraza
Member-at-Large:
Ankit Bhakta
Kevin E. Collins
Alfonso Smith
Brigitte M. Wilcox
In accordance with our bylaws, Michael Ortiz and Goushia Farook will automatically assume the office of president and immediate past president, respectively, for the 2021-2022 term. We plan on having an in-person event to meet the new board on June 17, 2021 with the location to be determined. Please follow us on our social media for updates and the voting link!
Upcoming Events:
June 17, 2021 – In-person "Meet the Board" Happy Hour at 5:30 PM. Location TBD.
Follow Us!
Stay tuned for upcoming events!
Website: RiversideBarristers.org
Facebook: Facebook.com/RCBABarristers/
Instagram: @RCBABarristers
If there are any events you would like to see the Barristers host, MCLE topics you would like to see covered, or community outreach options you would like to see us participate in, please contact us and we would love to explore those ideas with you. You can also reach me personally at goushia@brlfamilylaw.com.
---
Goushia Farook is an attorney at Bratton, Razo & Lord located in downtown Riverside where she practices exclusively in the area of family law. She is a member of the board of directors of the Inland Counties Legal Services (ICLS) and a member of the Leo A. Deegan Inn of Court and Asian Pacific American Lawyers of the Inland Empire (APALIE). Goushia can be reached at goushia@brlfamilylaw.com.