Riverside County Barristers
Click here to view the Barristers Website.
---
Barristers Column — March 2023
By Lauren Vogt
Lauren Vogt
Starting the Year off Strong:
Your Barrister's have been hitting the ground running. Since we last checked in the Barristers Board with the help of others have participated in the RCBA's Annual Elves Wrapping Program, teamed up with ICLS for their upcoming mentorship and expungement clinics, and have held a few more social events, including our annual Disneyland trip and many Happy Hours.
Wrapping Elves:
Just before the conclusion of the year, your Barristers got together and assisted in RCBA's Annual Elves wrapping event, where we wrapped hundreds of presents for families in need. I believe this is the third year that I have participated in the event and every year I am in awe of the incredible work this program does. While we just showed up for the wrapping, I would be remiss, if I did not mention all of the other work that goes in to making this event happen, including but not limited to, the selection of families, shopping for the items, purchasing all of the wrapping supplies, wrapping, and ultimately delivering these presents to the families. But thanks to the huge hearts and generosity of the staff at the Riverside County Bar Association and its volunteers and sponsors, once again, the event was a success! On behalf of the Barristers Board, thank you to all of those who assisted and donated to make this event happen. I look forward to participating next year.
Disneyland Adventures:
In January, the Barristers Board had their annual trip to Disneyland!! While the park was jam packed with guests there to celebrate Disneyland's Hundred Day Celebration and Lunar New Year Celebration, we still had a blast stuffing our faces with sweets and goodies. (okay, maybe that was just me!)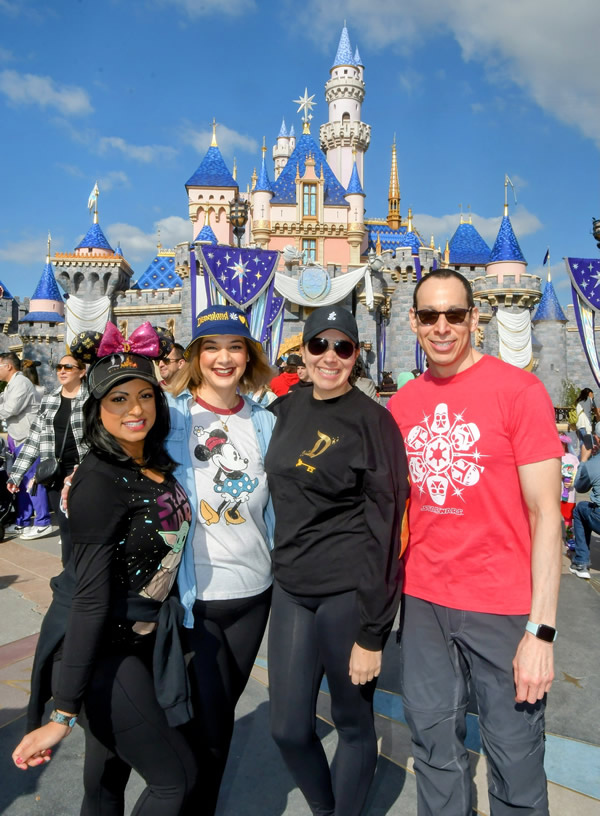 Happy Hour Events:
Since my last article we have had three great happy hour events and have many more to come. In December, following the Elves Wrapping event, all were invited for food and fun, hosted by Trust Properties. In January, thanks to Aleshire and Wynder, we enjoyed some delicious tacos and beverages at Retro Taco!
And most recently, in February, Melissa Baldwin, with Baldwin Settlements, sponsored a wonderful event at ProAbition. In fact, that event was such a hit, ProAbition was unable to accommodate our large crowd in their bar, so pivoting as good lawyers do, we turned it into a bit of a bar crawl, led by Greg Rizio, who graciously bought all in attendance a few rounds!
All in all, the events were a success, and we thank our wonderful sponsors for making that happen! Keep an eye out for our March and April Happy Hour events, which are sure to be a great time!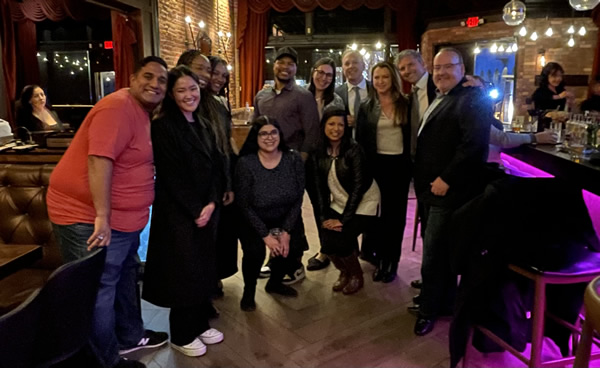 Closing Remarks:
We are continuing our plans for the return of our Annual Judicial Reception, which is scheduled for May 17, 2023, so mark your calendars!! This year will be unique as we will also take the opportunity to publicly honor those award recipients from 2020, who were unable to receive their awards, so we hope you will all come out to this wonderful event! Stand by for more updates as this develops.
As a reminder, anyone interested in joining us, is more than welcome and I encourage you to reach out to me at 951-781-6500, or shoot me an email, lvogt@riziolawfirm.com, I would love to chat with you!
Follow Us!
For upcoming events and updates:
The best way to stay up to date on future Barristers events is by following our Instagram and Facebook accounts.
---
Lauren M. Vogt is an associate with Rizio Lipinsky Law Firm.