Riverside County Barristers
Click here to view the Barristers Website.
---
Barristers Column — May 2022
By Michael Ortiz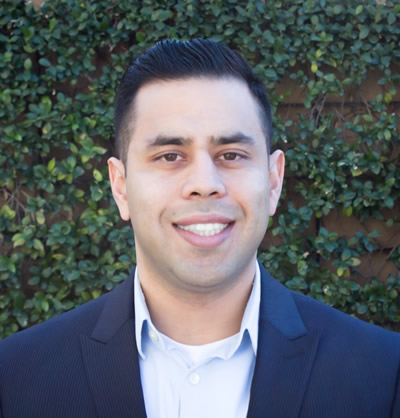 Michael Ortiz
"You make a living by what you get; you make a life by what you give." - Winston Churchill
As lawyers, we tend to give a lot. Sometimes we might feel we give too much. But if you have ever been the recipient to someone's giving, especially when you really need it, you know just how meaningful giving can be.
I still remember my first Barristers event. I was a year out of law school and feeling exhausted. After law school, the bar exam, job seeking, and realizing what it was really like to be a lawyer, I started questioning my career choices. But then I went to a Barristers happy hour and met a bunch of really cool people. That one event led to many more and those events led to many sincerely close friendships. Barristers is a big reason why I am still a lawyer today.
There is something meaningful in the ability to complain about work with someone who knows exactly where you're coming from. It's therapeutic. Making your way as a new lawyer today takes everything you've got. Sometimes you want to go where everybody knows your name. And just like the bar patrons in the classic show Cheers, the Barristers are here to provide an atmosphere for all new and young lawyers to take their coats off and be themselves.
It might not seem like much, but in my eyes the 2016 Barristers Board gave their time and energy to organize all the events I attended and for that I am grateful. As president, it has been my goal to create opportunities for budding friendships to blossom between other lawyers as well. Although that goal was impacted by COVID, I am excited for what we will be doing over the next few months. Most notably, on June 23rd we will hold our elections for the 2022-2023 RCBA Barristers Board of Officers.
2022-2023 RCBA Barristers Elections
For the 2022-2023 term, Lauren Vogt, the current president-elect, will assume the position of president. I will assume the position of immediate past president. As required, the Barristers Nominating Committee has nominated at least one individual for each pfficer position as follows:
President-Elect: David Rivera
Secretary: Priscilla George
Treasurer: Kevin Collins
Member-at-Large: Ankit Bhakta
Any RCBA Barrister in good standing, who has attended three total Barristers events (including elections), may be nominated for any officer position except president-elect. Nominations for president-elect are limited to currently serving officers. In addition to the positions of secretary and treasurer, we have five (5) total member-at-large positions.
Nominations may be submitted via the Google Form emailed to RCBA Membership or by email directly to RCBABarristers@Gmail.com. Nominations must be received by 12:00 midnight on May 31, 2022. Please provide the contact details of the nominator and nominee, and the positions for which the nomination is made. Candidate statements will be emailed and posted on our website at RCBABarristers.com.
In-person voting will be held on Thursday, June 23, 2022 at 5:30 p.m. Ballots may be submitted by email for those who cannot attend in-person. Ballots must be emailed to RCBABarristers@Gmail.com by 5:30 p.m. on June 23 to be considered. In addition, only RCBA Barristers in good standing who have attended three events (including elections) are eligible to vote. The Barristers Nominating Committee will determine whether eligibility requirements are met.
Upcoming Events:
Friday, May 13 at noon – RCBA General Membership Meeting. Location: RCBA Gabbert Gallery
Friday, May 13 at 4:00 PM – Happy Hour and Games. Location: Riverside Food Lab & Game Lab
Thursday, June 9 at noon – Donuts and Speed Networking. Location: RCBA Gabbert Gallery
Thursday, June 23 at 5:15 PM – Elections & Happy Hour. Location: Mission Inn Presidential Lounge
Follow Us!
For upcoming events and updates:
The best way to stay up to date on future Barristers events is by following our Instagram and Facebook accounts.
Finally, I am always available to answer questions. You can email me directly or the Barristers Gmail account at RCBABarristers@Gmail.com.
---
Michael Ortiz practices estate planning and administration at Ortiz Law. He can be reached at Mike@MikeOrtizLaw.com.