Riverside County Barristers
Click here to view the Barristers Website.
---
Barristers Column — December 2021
By Michael Ortiz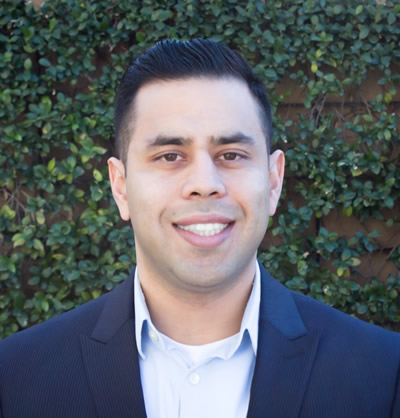 Michael Ortiz
"What do you do?" We all have been asked that once or twice in our lives. It is often asked in "small talk" or to fill a lull in conversation. I think it is common for many people, myself included, to answer with, "I am a lawyer." But, in reality, we all probably do many other things.
Lately, I have found myself in discussions about mental health and wellness in the legal profession. One common piece of advice I have heard to avoid burnout is to make time for other things aside from our jobs. I know from personal experience that the things I do aside from law do make me happier and, in my opinion, make me a better lawyer.
What is also interesting is that lawyers also tend to be great at a lot of other things. Maybe it is because we have natural inclinations toward learning and mastering things or because our training as lawyers makes us better at learning and mastering things. It is amazing how quickly lawyers can master new subject matter if it is necessary for one of our cases. I once had to look up patents filed by Nikola Tesla to help with a case. I do not think I ever would have if not for that case.
Once we make the time to do so, lawyers can be great at so many other things. This month's issue of the Riverside Lawyer recognizes that fact.
For me, my answer to the question is that, among other things, I am a father, husband, son, brother, grandson, uncle, and friend. That answer is not very conducive to small talk or maybe it is in the right instances, but when I am not practicing law, I am happy to spend my time and energy doing those things.
I wish you all a very safe, happy, and wholesome holidays. Do not forget to keep up with the Barristers and our future events by following our social media channels, below!
Follow Us!
For upcoming events and updates:
Website: RiversideBarristers.org
Facebook: Facebook.com/RCBABarristers/
Instagram: @RCBABarristers
---
Michael Ortiz practices estate planning and administration at Ortiz Law. He can be reached at Mike@MikeOrtizLaw.com.