Riverside County Barristers
Click here to view the Barristers Website.
---
Barristers Column — December 2022
By Lauren Vogt
Lauren Vogt
Your Barrister's Board has continued to have a productive year. In the time since our last article we have held a successful MCLE and more happy hour socials!! We continue to work hard to bring our members fun and educational events to experience.
Ethics MCLE:
For those of you who missed it, RCBA Barristers teamed up with the American Board of Trial Advocates (ABOTA) to hold an Ethics MCLE. The event was hosted at the University of La Verne College of Law and was presented as a hybrid event to assist our local attorneys in getting those highly coveted specialty MCLE credits. We had an outstanding attendance of over 80 people and were happy to provide this event to our members.
For those who were able to make it, we are always open to feedback on your experience and invite our members to reach out to us with additional requests for MCLEs. Keep in mind there are many of you out there, like myself, who will need to be submitting MCLE compliance, February 2023, so mark your calendars.
Currently, we have received numerous requests for an MCLE that would meet the "competency" requirement and so we are working to try to get an event on the books by January. Please keep an eye out for updates on that!
Honoring One of Our Own:
I would be remiss if I did not take a moment to acknowledge one of our very own Inland Empire attorneys who received an exceptional honor this last weekend, Greg Rizio. On November 19, 2022, Greg Rizio was installed as the President of the Consumer Attorneys of California (CAOC). The CAOC is a state-wide professional organization that represents the interests of 39 million Californians. Its member-attorneys stand for plaintiffs seeking accountability from those who do wrong, primarily through effectuating legislative change. This is a huge accomplishment and we on the Barrister's board extend a heartfelt congratulations to Greg Rizio! We know that you will represent the Inland Empire well!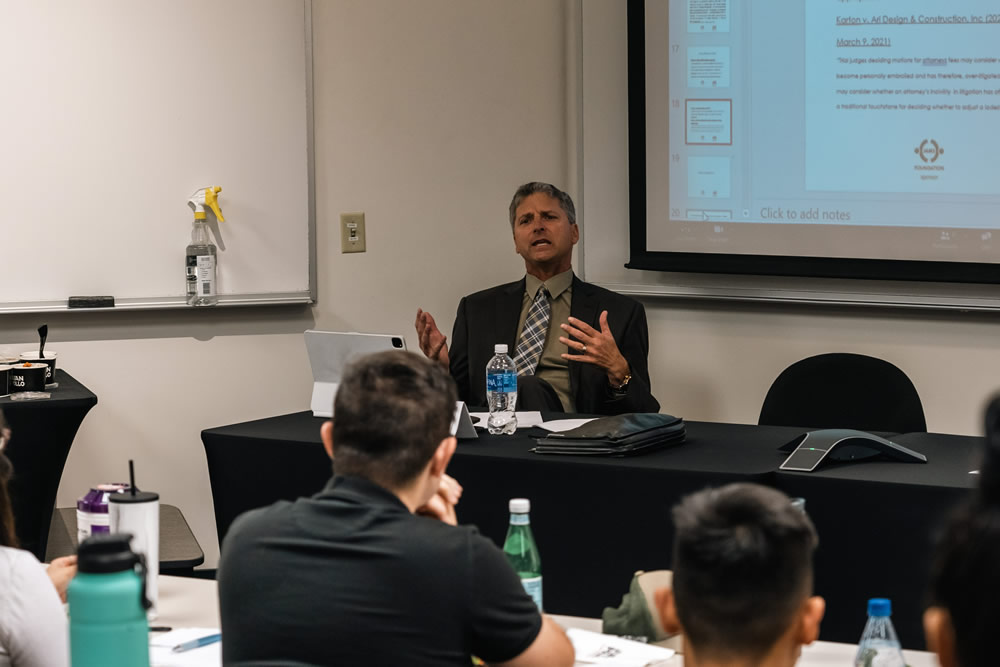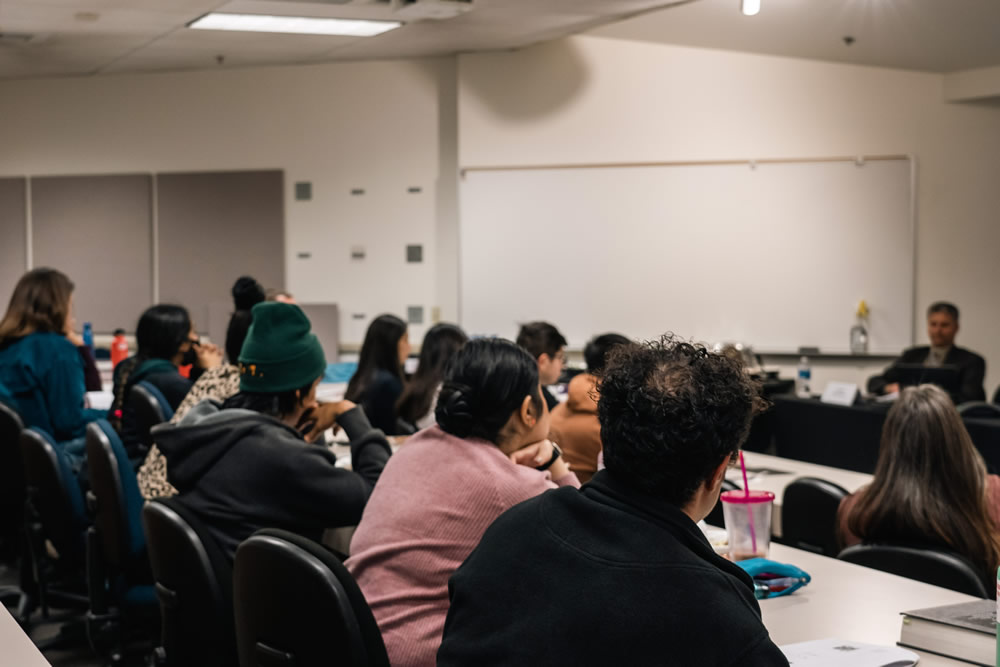 Wrapping Elves:
We are calling on all attorneys to join us for our next major event, where your Barristers will be participating in the RCBA Annual Elves Wrapping program. For those who have been living under a rock, every year RCBA holds a magical event, where through gracious donations we are able to buy, wrap, and deliver holiday gifts to under privileged families.
This year, your Barristers will participate in the wrapping on December 14, 2022, and we could use all the help we can get. We encourage anyone who is available and interested to join us for the wrapping fun, which will, of course, be followed by one of our wonderful happy hour social events! So, please join us!! (NO professional wrapping experience required)
When it comes to social events, in addition to the multiple happy hours we have planned for Barristers to hang out and relax at, we are looking forward to the return of our Annual Judicial Reception, which always offers an amazing opportunity to network with Riverside's Judicial Bench. Also, we are looking forward to teaming up with Inland Counties Legal Services (ICLS) and logging some pro bono hours, helping those in need. Anyone interested in joining us, is more than welcome and I encourage you to reach out to me at 951-781-6500, or shoot me an email, lvogt@riziolawfirm.com, I would love to chat with you!
Follow Us!
For upcoming events and updates:
The best way to stay up to date on future Barristers events is by following our Instagram and Facebook accounts.
---
Lauren M. Vogt is an associate with Rizio Lipinsky Law Firm.