President's Message — July/August 2018
By L. Alexandra Fong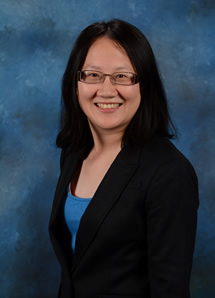 L. Alexandra Fong
Here it is, my last message as president of the Riverside County Bar Association (RCBA). It has been an honor to serve as your president this past year. RCBA has done so many things this past year and I thought it would be a good idea to reflect on these, all of which I participated in.
Hosting the State Bar President: Michael Colantuono, the last president of the State Bar of California, spoke at the joint meeting of RCBA and San Bernardino County Bar Association (SBCBA) in December 2017. This meeting was held at the California Court of Appeals, Fourth Appellate District, Division Two. His term ended December 31, 2017, due to the changes to the State Bar of California. In January 2018, he was appointed chair of the State Bar of California's Board of Trustees.
The Elves Program: The Elves Program is one of the programs of Riverside County Bar Foundation, Inc. (the "Foundation"), the charitable arm of RCBA. This past year, the raised funds, supplemented by the Foundation, to assist 64 families, providing gifts and a holiday dinner to 252 individuals (163 children and 89 adults).
Swearing-In Ceremony of New Attorneys: Held in December 2017 and June 2018, this event is co-hosted with Presiding Justice Manuel Ramirez of the California Court of Appeals, Fourth Appellate District, Division Two. We met many excited individuals who have passed the July 2017 and February 2018 California State bar examinations and are eager to embark on their new careers as fellow attorneys. I, as well as my colleagues from the San Bernardino County Bar Association and the Inland Empire Chapter of the Federal Bar Association, spoke to these new attorneys and encouraged them to become active with their local bar associations.
Mock Trial: On Saturday, March 3, 2018, the 35th Annual Riverside County Mock Trial competition final was held in Department 1 of the Historic Courthouse. As president, I was one of the scoring attorneys in this final competition, along with Judge Helios Hernandez, District Attorney Michael Hestrin, Public Defender Steve Harmon, and defense attorney Paul Grech. Presiding Judge Becky Dugan presided over the trial. Martin Luther King High School defeated Poly High School in the final round.
Good Citizenship Awards: Good Citizenship is one of the programs of the Foundation. On April 27, 2018, RCBA and the Riverside Superior Court co-hosted the Good Citizenship Awards, which were held in Department 1 of the Historic Courthouse. Over 40 high school students from throughout the county were recognized for their good citizenship.
Project Graduate: Project Graduate is one of the five programs of the Foundation. On June 20, 2018, Project Graduate held its yearly luncheon to celebrate the foster youth participants who successfully graduated from high school. A certificate and laptop were bestowed upon each graduate.
Foundation Fundraiser: All Foundation programs are expected to continue with their annual fundraising efforts but the Foundation also holds a general fundraiser to help its programs, as well as the community. In spring 2017, when I was president-elect, I organized the "Spring into Action" fundraiser with my committee members. This year, the Foundation fundraiser will be organized by current President-Elect Jeffrey A. Van Wagenen, Jr. It is anticipated to occur in late summer 2018.
I close this column as I have closed past columns, with an invitation to attend a board meeting. The final meeting of the 2017-2018 RCBA board will be on August 15, 2018. At this meeting, we will review and approve a budget which will then be sent to our members for final approval. I know that this organization will continue to thrive under the leadership of incoming president, Jeffrey A. Van Wagenen, Jr.
---
L. Alexandra Fong is a deputy county counsel for the County of Riverside, practicing in the field of juvenile dependency law, and is president-elect of the Leo A. Deegan Inn of Court.