President's Message—May 2017
By Jean-Simon Serrano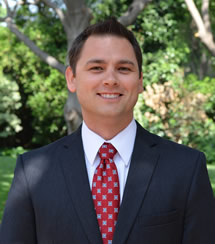 As a plaintiff's personal injury attorney, two frustrating circumstances arise with regularity.
Civil Code Section 3333.4 ("Prop 213")
"True I didn't have insurance, but I didn't cause the accident, why does that matter?" It matters because of Proposition 213. This section states, in part:
"…in any action to recover damages arising out of the operation or use of a motor vehicle, a person shall not recover non-economic losses to compensate for pain, suffering, inconvenience, physical impairment, disfigurement, and other nonpecuniary damages if… The injured person was the owner of a vehicle involved in the accident and the vehicle was not insured." (Civil Code Section 3333.4, emphasis added).
A third-party caused the accident but, because you were not insured, you may not recover for pain, suffering, physical impairment, and/or disfigurement. Even if you are hideously scarred or missing a limb, you will not be compensated for the scarring, disfigurement, or physical impairment. This limitation also makes these types of cases impractical for contingent fee representation, and it may be difficult to find an attorney that can handle your case.
In practice, Prop 213 can have very harsh effects. Thankfully, there are certain exceptions to Proposition 213. If the culpable party is convicted of driving while under the influence, Prop. 213 does not apply. (Civ. Code section 3333.4, subd. (c).) This is the only exception specifically provided for in the language of the statute. Other exceptions, however, have been developing over the years through case law.
One such exception deals with those driving company vehicles in a worker's compensation setting. In Montes v. Gibbens (1999) 71 Cal.App.4th 982, the court held that Civil Code section 3333.4 does not apply to an employee driving the employer's motor vehicle at the time of an accident. Thus, the plaintiff in Montes was not precluded from recovering for his pain and suffering, despite the lack of personal insurance on the company vehicle he was driving at the time of the accident.
Another exception was created in Hodges v. Superior Court (1999) 21 Cal.4th 109, where the Supreme Court of California held that Civil Code section 3333.4 did not apply where the injuries were caused by a manufacturing defect of the vehicle. In Hodges, the uninsured plaintiff's gas tank ruptured when he was rear-ended. Another exception was found in Ieremia v. Hilmar Unified School Dist. (2008) 166 Cal.App.4th 324. There, the Court of Appeal for the Second District held that Proposition 213 did not apply to a wife who was legally the owner of a vehicle when she did not have actual or constructive knowledge of the ownership. In Ieremia, the uninsured motorist was driving a car which, unbeknownst to her, had been purchased by her husband days before the accident. The court concluded that, as a matter of law, the plaintiff was not an "owner" of the uninsured vehicle for purposes of Civil Code section 3333.4, and thus that the plaintiff was entitled to recover noneconomic damages such as pain and suffering.
Ultimately, make sure your insurance does not lapse and that you are insured every time you are driving your vehicle. California law provides harsh punishments to uninsured motorists harmed through no fault of their own.
Uninsured/Underinsured Motorist Coverage
The second scenario that I see repeated all too often is as follows: "What do you mean the other driver only has $15,000.00 of insurance!? That doesn't even cover my medical bills."
The minimum insurance required by California law is a policy that is $15,000.00 per person or $30,000.00 per occurrence. I've had countless cases with medical bills well into the hundreds of thousands, permanent physical impairment, and the culpable party carries the minimum $15,000/$30,000 insurance policy. Understandably, my clients do not want to accept $15,000.00 for their loss but, often, it is the best practical choice. This is because the culpable party is often judgment-proof (i.e. no assets and can simply bankrupt an excess judgment against them). If they do accept the $15,000.00 policy, it is a long process of negotiating medical bills often to have the injured party left with little to nothing. This can all be avoided! Insurance Code 11580.2 requires all policies sold in California to have uninsured/underinsured motorist coverage unless explicitly waived by the person buying the insurance. Do not waive this to save yourself a few dollars.
Uninsured motorist coverage is self-explanatory – it provides you with coverage if the culpable party does not have insurance. Underinsured motorist coverage is a bit more complicated.
Returning to the scenario described earlier, with the culpable party having only $15,000 coverage. This is where underinsured motorist coverage can help you. You're a responsible person, you carry more than $15,000.00 of insurance and you have underinsured motorist coverage that matches your liability coverage. Assuming you have $100,000.00 underinsured motorist coverage, you have insured yourself for up to $100,000.00 regardless of whether the culpable party has no insurance, $15,000.00, or any other amount less than $100,000.00. Assuming your damages warrant it, you collect the $15,000.00 from the culpable party, and then you have up to an additional $85,000.00 of underinsured motorist coverage to compensate you for your injuries. You need not be constrained by the amount of coverage held by the other party. When you have underinsured motorist coverage, you can pick what the limit will be if you are injured in an accident by a third party – regardless of how much insurance they carry.
To recap: (1) Make sure you are always insured; and (2) Do not be at the mercy of the culpable party's insurance limit – make sure you have underinsured motorist coverage and that it is for an amount that will compensate you in the event of a catastrophic injury.
---
Jean-Simon Serrano is an associate attorney with the law firm of Heiting & Irwin.