President's Message—November 2017
By Alexandra Fong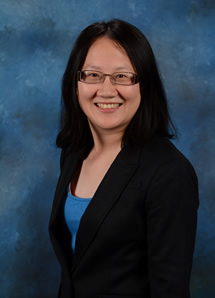 Alexandra Fong
This month's issue of Riverside Lawyer focuses on veterans. What is a veteran? A veteran is defined as "a person who served in the active military, naval, or air service, and who was discharged or released therefrom under conditions other than dishonorable." (38 U>S>C> section 101(2).)
Active military, naval, or air services as "(A) active duty; (B) any period of active duty for training during which the individual concerned was disabled or died from a disease or injury incurred or aggravated in line of duty; and (C) any period of inactive duty training during which the individual concerned was disabled or died: (i) from an injury incurred or aggravated in line of duty; or (ii) from an acute myocardial infarction, a cardiac arrest, or a cerebrovascular accident occurring during such training." (38 U.S.C. section 101 (24).)
In 2012, the Superior Court of the State of California, County of Riverside opened its Veterans Court, the tenth such court in our great state of 58 counties. Thirty-one counties now have Veterans courts in their jurisdiction. Veterans court targets the root causes of veteran's criminal behavior and is intended to serve veterans who are involved with the justice system and whose court cases are affected by issues such as addiction, mental illness, and/or co-occurring disorders. The goal of these courts is to resolve criminal cases through treatment and support. In these courts, veterans take part in a program tailored to address their needs. As part of the program, participants meet frequently with a judicial officer, other veterans, treatment providers, mentors, and support teams. Veterans court services include one-on-one judicial supervision, group evaluation by the collaborative team, intensive probation supervision, employment and housing assistance, medication monitoring, counseling, and mentoring.
The Riverside County Superior Court's Veterans Court is designed to supervise felony and misdemeanor veterans through a comprehensive judicially monitored program of treatment and rehabilitation services. To be eligible for Veterans Court there must be a nexus between the issues that have caused the veteran to intersect with the criminal justice system and the veteran's military service. (Penal Code section 1170.9.)
The mission of the Veterans Court is to provide an inter-agency, collaborative, treatment strategy for Veterans in the criminal justice system, who suffer from post-traumatic stress disorder (PTSD), traumatic brain injury (TBI), psychological issues, sexual trauma, substance abuse, or mental health problems as a result of having served in the armed forces. The first judicial officer who presided over Veterans Court was the Honorable Mark Johnson, a retired colonel with the Army Reserves and Bronze Star recipient. The Bronze Star Medal is awarded to any person who, after December 6, 1941, while serving in any capacity with the Armed Forces of the United States, distinguishes himself or herself by heroic or meritorious achievement or service, not involving participation in aerial flight. The Honorable Mark Mandio is currently presiding over Veterans Court, which is in session on Fridays.
Participating agencies of the Riverside County Superior Court's Veterans Court include the District Attorney's Office, Public Defender's Office, Department of Probation, Veterans Affairs Healthcare Systems and Riverside County Department of Mental Health (now Riverside University Health System Behavioral Health). By completing the program, these veterans are able to have their charges reduced or eliminated and can avoid or reduce their period of incarceration. Unfortunately, for those who fail the program, their cases are returned to the regular criminal docket. The program is approximately 12 to 18 months, depending on the nature of the charges. Veterans who are interested in the program may complete Riverside Superior Court Local Form RI-CR012 and be evaluated for Veterans Court pursuant to Local Rule 4042.
According to a survey completed by California Veterans Legal Task Force and published in December 2016, the most common offense handled is driving under the influence, followed by drug possession. Only two of the twenty responding veterans courts have no maximum number of veterans they allow into the program. Most have a maximum of fifty veterans that are allowed into the program. As of mid-2016, Riverside County is home to approximately 137,000 veterans, with over 8,000 veterans of Operation Enduring Freedom (Afghanistan) and Operation Iraqi Freedom (Iraq). Veterans Courts serve a great purpose in helping our veterans heal.
As a reminder, RCBA board meetings are open to all members, except for executive sessions. I invite you to attend our meetings, which are generally scheduled on the third Wednesday of the month. Please call RCBA at 951-682-1015 and let us know if you plan to attend. I look forward to seeing you at one of our upcoming board meetings or one of the many other events hosted by RCBA!
1http://www.cvltf.org/ca-counties-with-veterans-treatment-courts.html
2 http://www.courts.ca.gov/11181.htm and http://www.courts.ca.gov/documents/veteranscourts.pdf
3 http://www.riverside.courts.ca.gov/criminal/veterancourt_infosheet.pdf
4 http://www.americanwarlibrary.com/personnel/bronze.htm Executive Order 11046 (President John F. Kennedy)
5 http://www.cvltf.org/files/120640548.pdf
---
L. Alexandra Fong is a deputy county counsel for the County of Riverside, handling juvenile dependency cases. She is also president-elect of the Leo A. Deegan Inn of Court.