President's Message—March 2018
By Alexandra Fong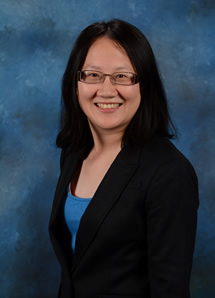 Alexandra Fong
This month's issue of Riverside Lawyer deals with estate planning. What is estate planning? Estate planning is the process of anticipating and arranging, during a person's life, for the management and disposal of that person's estate during the person's life and at and after death, while minimizing gift, estate, generation skipping transfer, and income tax. Estate planning includes, planning for incapacity as well as a process of reducing or eliminating uncertainties over the administration of a probate and maximizing the value of the estate by reducing taxes and other expenses. The ultimate goal of estate planning can be determined by the specific goals of the client and may be as simple or complex as the client's needs dictate. Guardians are often designated for minor children and beneficiaries in incapacity.1
For those of you who have not yet made plans as to how one's estate will be distributed for future generations, Riverside County Bar Association's Lawyer Referral Service (LRS) can refer you to attorneys who practice in the field of estate planning. LRS was established in 1968 as a non-profit public service to help individuals and businesses with legal matters in Riverside County find qualified legal assistance at a reasonable cost. The LRS has been certified by the California State Bar and meets the American Bar Association Standards for Lawyer Referral.
LRS' website is: www.riversidelrs.org. If you are in West Riverside County, their telephone number is (951) 682-7520. If you are East of Banning, their telephone number is (760) 568-5555. The Riverside County Bar Association LRS has over 100 lawyers on its panel screened for experience in virtually every area of law. Every lawyer on the panel must meet or exceed standards of experience and qualifications and are screened regularly for experience, insurance, and client satisfaction.
The State Bar of California also has a California Statutory Will Form, found here: 2014 CA Statutory Will Form ab 1986 bill 20100715.pdf and Will-Form.pdf. The first document comes with twenty-one (21) frequently asked questions, answered by the State Bar of California. California is one of only a handful of states that recognizes the validity of statutory will forms, which must be completed as it is written without any modifications. Not all states recognize holographic (handwritten) wills, so it is a good idea to consult with an attorney to properly draft the appropriate documentation, so that your wishes are followed after your death.
Most people with assets or a family should execute a will. However, not everyone needs an estate plan. The decision is a personal one and depends on more than the potential size of an estate. Consider the following eight key questions:
Are there children involved?
How large is the estate and which state is it in?
If you have any type of retirement account, such as a 401(k), 403(b), IRA, or Roth IRA, can its distribution to the beneficiaries be "stretched?"
Is privacy important?
Would you like some money to go to charities?
If you own a business, have you thought about succession planning?
What life stage are you in? Is estate planning becoming more important?
Are there special circumstances to consider (like blended families or disabilities)?2
Estate planning does not simply encompass wills and trusts and is a complicated area of law to learn. It is a good idea to consult with not only an attorney, but also a financial planner when completing one's estate plan.
As with my prior President's Column, I close this with an invitation to all members to attend a meeting of the board of directors of the Riverside County Bar Association and/or the Riverside County Bar Foundation, Inc. Our next meeting is scheduled for March 21, 2018, at 5:15 p.m., in the RCBA Board Room. I look forward to seeing our members attend.
---
1 https://en.wikipedia.org/wiki/Estate_planning
Normally, I do not usually use Wikipedia as a source to define a term, but many resources directed me to investment articles
2 https://www.fidelity.com/viewpoints/personal-finance/do-you-need-an-estate-plan

---
L. Alexandra Fong is a deputy county counsel for the County of Riverside, handling juvenile dependency cases. She is also president-elect of the Leo A. Deegan Inn of Court.