President's Message—February 2017
By Jean-Simon Serrano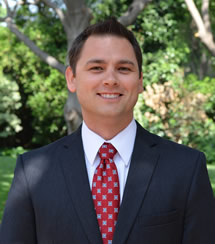 The theme of this issue is "healthy lifestyle." As I write this, it is the first week of January – a week where gyms are packed with those who have resolved to "get healthy" in the New Year. By the time you read this, it will be February and many will have already broken their resolutions and gyms will have gone back to their regular occupancy, with very few of those whom had resolved "get healthy" in the New Year in attendance. This is unfortunate because exercise is vital to all of us, including attorneys.
Exercise attacks stress in two ways, according to Matthew Stults-Kolehmainen, Ph.D., a kinesiologist at the Yale Stress Center. In his opinion, raising one's heart rate can actually reverse damage to the brain caused by stressful event. "Stress atrophies the brain — especially the hippocampus, which is responsible for a lot, but memory in particular. When you're stressed, you forget things." He goes on to claim that, conversely, exercise promotes production of norepinephrine and other neurohormones associated with improved cognitive function, elevated mood and learning.
As attorneys, memory and proper function of our brains is invaluable and few would argue that this is not a stressful profession. That being said, exercise and general healthy living is of paramount importance; however, there are many realities surrounding this profession that make it difficult for us to maintain a healthy lifestyle.
First, many of us have sedentary jobs. Other than when I'm in trial, or appearing in court, my job largely consists of sitting at a desk. This lack of physical activity throughout the day further emphasizes the need to engage in regular exercise to de-stress and stay healthy.
Another major problem with this profession, as it relates to exercise and being active, is the time commitment involved. Lawyers regularly work long hours and/or spend much time traveling for work. The last thing we want to do after a long and tiring day is change into workout clothes and go to the gym for another hour or so. And for those who travel for work – does anyone actually use the gym at their hotel? The lack of time also comes into play when it is time to eat. Who has time to prepare healthy meals (lunch or dinner)? Healthy food might not be available when we are traveling or in an unfamiliar place.
Further, stress from work can actually perpetuate an unhealthy lifestyle. I know I am guilty of eating poorly when stressed.
It's easy to get wrapped up in work and neglect our own personal health. Hopefully this issue will help us understand the detrimental effect this can have on our work. If we can find the time to exercise and be healthy, it will help us maintain mental acuity so we can be better lawyers.
This message is reprinted from the February 2017 issue of the Riverside Lawyer magazine.
---
Jean-Simon Serrano is an associate attorney with the law firm of Heiting & Irwin.