President's Message — November 2018
By Jeff Van Wagenen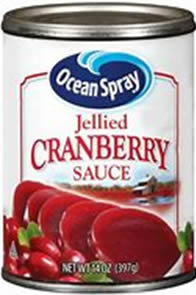 Why did you go to law school? For most of us, the answer is pretty simple: to become a lawyer. I know that is the reason I went. But, a surprising number of us aren't actually practicing law.
According to a survey reported by the American Bar Association Journal a number of years ago, twenty-four percent of lawyers who passed the bar in 2000 were not practicing law in 2012. According to the report, the careers with the highest percentage of non-practicing lawyers were the nonprofit and education sector (where about 75 percent weren't practicing) and the federal government (where nearly 26 percent were non-practicing). The types of careers these individuals found themselves in ranged from law professors to real-estate agents to investment bankers.
There are many reasons why people who go to school find themselves in non-lawyer jobs: some may find difficulty getting work as a lawyer, others may simply come to the realization that they do not like the work, and still others may just end up finding themselves in jobs that do not require a law degree.
My interest in this topic is simple enough. And, for those of you who know me, or know a little bit about my background, you may have already guessed the reason … canned cranberry sauce.
This month, we celebrate the Thanksgiving holiday. For many of us, Thanksgiving serves as the official beginning of the holiday season. Over the course of the next several weeks, we will each have the opportunity to share meals with family, friends, and loved ones. A common side dish at many of those meals is cranberry sauce. The fancy folks among us will enjoy fresh, homemade cranberry sauce. But, that group only represents approximately 25% American households. The rest of us will be confronted with the unique sight, sound and taste of a can of cranberry sauce – a jellied "sauce" that has the unique ability to hold the shape of the can it comes in. (At my parents' home, Thanksgiving dinner cannot be served until the gelatinous goodness is jiggled out, with the distinctive slurping sound, and placed on a serving dish ready to be sliced like a loaf of bread.) And, for this miracle of modern science, we can thank Marcus Urann, a lawyer who gave up the practice of law at the turn of the 20th century to buy a cranberry bog.
Native Americans were the first to cultivate the cranberry in North America, but the berries weren't marketed and sold commercially until the middle of the 18th century. By the mid-19th century, the modern cranberry industry was in full swing and the competition among bog growers was fierce. The cranberry market was complicated by geography and timing. The berries require a very particular environment for a successful crop, and are localized to areas like Massachusetts and Wisconsin with natural wetlands. They also require a period of dormancy, which rules out any southern region of the U.S. as an option for cranberry farming. Finally, cranberries are only picked during a six-week period beginning in mid-September and must be consumed immediately. As a result, the ability to meet the demand of the market was limited.
In 1912, Marcus looked for a solution to the challenge. With an altruistic motive to do something for his community and savvy business skills that taught him how to work a market, skills he no doubt developed as a lawyer, Marcus Urann began canning cranberries. He developed a number of cranberry products along the way and introduced the world to canned cranberry sauce in 1941. Marcus' techniques spread to others in the industry. In another shrewd move, he convinced his competitors to join forces with him and he created a cooperative of cranberry canners – a group that would later become "Ocean Spray."
As part of your holiday celebrations this year, feel free to crack open a can of cranberry sauce in honor of non-practicing lawyers everywhere. I'm sure they'll appreciate it – I know I will.
---
Jeff Van Wagenen is the Assistant County Executive Officer for Public Safety, working with, among others, the District Attorney's Office, the Law Offices of the Public Defender, and the Courts.