Riverside County Barristers
Click here to view the Barristers Web site.
---
Barristers President's Message September 2017
By Shumika Sookdeo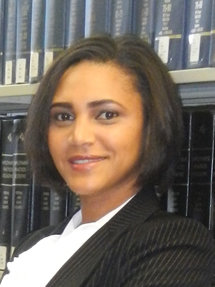 Shumika Sookdeo
Erica Alfaro is the immediate past president of the Riverside Barristers. The following are some of her reflections on the accomplishments of the organization throughout the past year.
Her favorite event was the First Annual Barristers Judicial Reception. Not only was this event a culmination of a very successful year for the Barristers, but it was an opportunity for the entire legal community to come together and interact. The event had a great turn out and the Barristers were honored to be supported by local bench officers, elected officials and local attorneys. The support of our Riverside community made our event a success.
Erica's favorite part of being Barristers president was actually seeing the completion of our board goals. About a year ago, when the board first met, we unanimously agreed that being involved with and giving back to the Riverside community were our top priorities. Erica is humbled by the fact that the Barristers were able to achieve this goal.
The Barristers' success did not come without its challenges. Erica has shared that her biggest challenge was re-establishing Barristers in the Riverside legal community and engaging new members. She believes we did a great job of coordinating activities, volunteering, and recruiting new members. Erica is proud of the accomplishments this year, nonetheless. There is nothing about the year that she would change. She is thankful for the support of what she exclaims was a "fantastic board that was involved and engaged!"
She hopes that for the years to come, the Barristers start working more with local legal aid organizations such as IELLA and Riverside Legal Aid. It would provide further opportunities for Barristers to become active in our local community and assist those in need. Erica hopes that we can begin implementing this during the upcoming year.
Erica would also like to see Barristers become involved in mentoring and supporting local students. This would include encouraging students to pursue higher education and providing opportunities to explore careers in the law.
Giving back to the local community is important to Erica because she is a native of the Inland Empire. She has a large extended family, which predominantly lives in Riverside County. Her mother is one of twelve children and her father is one of eight children. She enjoys spending time with her family, dancing, and going to the movies. It is no understatement that Erica leaves behind very large shoes to fill.
As I prepare for the 2017-2018 term as the President of the Riverside Barristers, I find myself contemplating education and growth. I think of all that I will learn as I accept the challenges that may come as I lead and serve this organization. I am excited to see the members grow as individuals from what they learn at the various networking and educational opportunities that the organization provides. With our collective efforts, the organization will continue to grow and thrive.
We have several upcoming activities including an MCLE that we are hosting jointly with JAMS in October. More information will follow.
Finally, please stay informed about Barristers events by joining our mailing list at http://www.riversidebarristers.org or follow Riverside Barristers on Facebook and LinkedIn.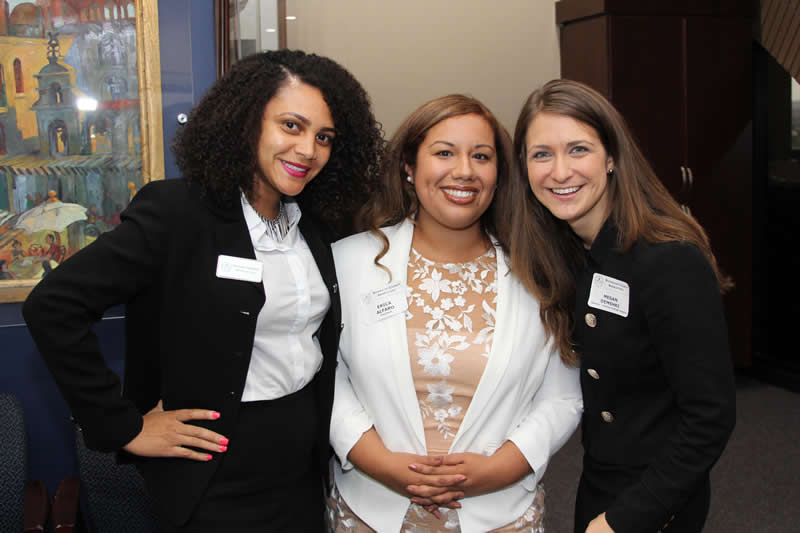 Shumika Sookdeo, Erica Alfaro and Megan Demshki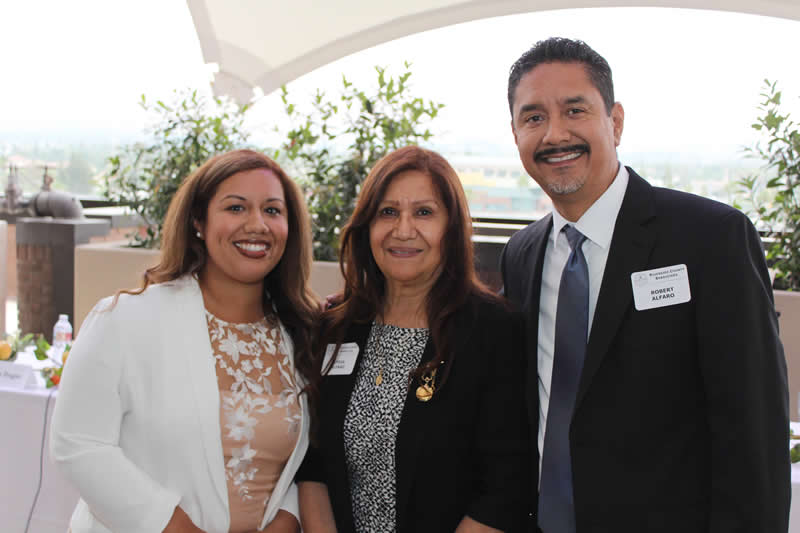 Erica Alfaro, Lydia Alfaro and Robert Alfaro
---
Shumika T. R. Sookdeo, managing attorney of Robinson Sookdeo Law, is a former president of Richard T. Fields Bar Association. She is a commissioner on the California Commission on Access to Justice. She is a also a board member of John M. Langston Bar Association and California Association of Black Lawyers.