Riverside County Barristers
Click here to view the Barristers Website.
---
Barristers Column — July/August 2020
By Paul Leonidas Lin.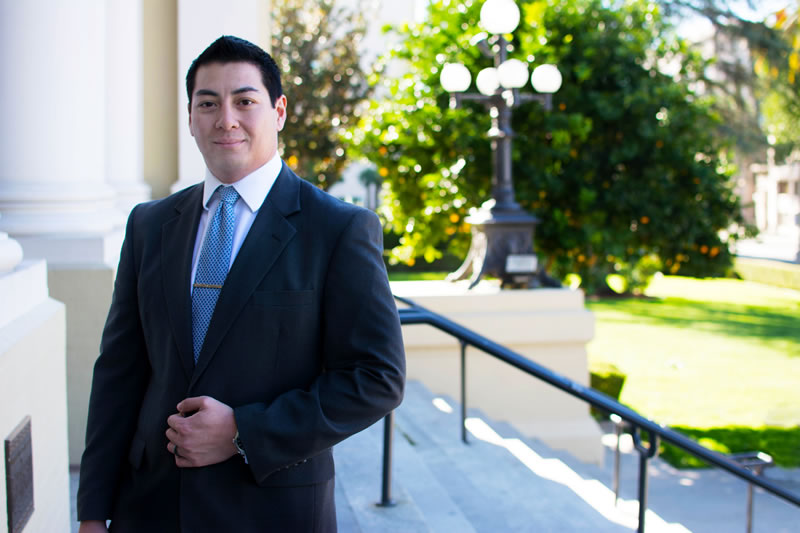 Paul Leonidas Lin
Seven thousand four hundred and seventy-one words. How do you measure, measure a year? Well, a word count of the last 10 articles is one way.
As I close out the final months of my term as a lame duck president, I wanted to take this moment to express my gratitude. First, a thank you to all who have attended our events this past year, the Barristers certainly would be purposeless without the continual support and engagement from our community. A personal thanks from me to those who have given me kind words on my silly monthly puff pieces. I certainly hope I was able to bring a smile or a chuckle, especially these last few months.
But, most importantly, I would like to acknowledge my board this year. They are the hard working men and women behind the scenes that made every event possible this year. Thank you Alex, Ankit, David, Goshi, Lauren, Megan, Mike, Patty, and Stuart for making every board meeting something to look forward to. I truly could not have asked for a better board.
In normal times, this would be the portion of the article where I introduce and welcome the following year's board. However, as they say, "Man Plans, God Laughs." The only person I can introduce now is Goushia Farook, who will be taking over the reins of the Barristers shortly. As for the rest of the new Barristers board...
Elections for 2020-2021 Barristers Board
To describe these last few months as tumultuous would be a masterpiece of an understatement. The Barristers have been carefully watching the back-and-forth changes in state regulations regarding the reopening of businesses. Given the fluidity of the situation and the desire to have the largest voter turnout possible, the Barristers have decided to hold the elections electronically.
Between July 10 to July 20, 2020, you can visit the Barrister's website to view the candidate's statements and vote for the 2020-2021 Barristers Board. Only Barristers who have attended at least two (2) events this past year are eligible to vote. Voting will be closed by end of business day on July 20, 2020.
Go to RiversideBarristers.org for more information.
Candidates for 2020-2021 Barristers Board
President Elect:
Michael Ortiz
Treasurer:
David P. Rivera
Secretary:
Alejandro Barraza
Lauren M. Vogt
Member-at-Large:
Alejandro Barraza
Ankit Bhakta
Braden Holly
Kevin E. Collins
Patty Mejia
Michael Ortiz
David P. Rivera
Stuart R. Smith
Lauren M. Vogt
Brigitte M. Wilcox
In accordance with our bylaws, Goushia Farook and Paul Leonidas Lin will automatically assume the office of president and immediate past president, respectively, for the 2020-2021 term.
And maybe, just maybe, if the stars align and everything is right with the world, we may have one final Happy Hour at Retro Taco to celebrate the incoming board before they are officially sworn in. But, that is too unpredictable to plan this far out. Please keep in touch with us through our social media for any last minute events.
It certainly has been an extraordinary honor to serve as your Barristers president this past year. I am proud of everything that was accomplished this year and look forward to seeing everything that will be accomplished under Goshi's reign. As I conclude my final article, let me leave upon you these parting words from legendary musician, actor, and filmmaker O'Shea Jackson,2 Bye, Felicia.
Follow Us!
Stay up to date with our upcoming events on the following:
Website:RiversideBarristers.org
Facebook: Facebook.com/RCBABarristers/
Instagram: @RCBABarristers
---
1 A riff off Seasons of Love from the musical Rent, for the uninitiated and bored.
2 Sometimes known by his stage name, Ice Cube.
---
Paul Leonidas Lin is an attorney at The Lin Law Office Inc. located in Downtown Riverside where he practices exclusively in the area of criminal defense. He is a Past President of the Asian Pacific American Lawyers of the Inland Empire (APALIE) and founding member of the newly formed Riverside County Criminal Defense Bar Association (RCCDBA). Paul can be reached at PLL@TheLinLawOffice.com or (951) 888-1398.