Riverside County Barristers
Click here to view the Barristers Website.
---
Barristers Column — July/August 2019
By Megan G. Demshki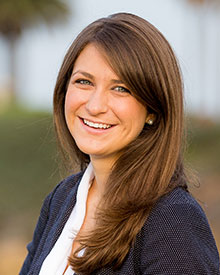 Megan G. Demshki
It's been a privilege!
It's hard to believe how quickly a year goes by! It has truly been a privilege to lead the Barristers during my term as president. From pumpkin patch visits and movie nights to educational events and Happy Hours, we have enjoyed an event-packed year with multiple events each month to foster an active and engaged community of new and young attorneys. Thank you to the members of the Barristers and our greater legal community for showing up to events and participating so enthusiastically. It is the people and the relationships that have made this such a rewarding experience.
I am extremely grateful to former Barristers Presidents Erica Alfaro and Shumika Sookdeo for their ongoing commitment to the Barristers and guidance they offered along the way. Our organization owes so much to both of you.
Paul—I am eager to support you as you are sworn into your new role as President. You have been intentionally and genuinely welcoming at Barristers events, and I am excited to see your increased leadership role continue to better this organization.
I am so thankful.
To the outgoing board (Shumika, Paul, Goushia, Braden, Taylor, Patty, Mike, and Rabia), thank you for your unwavering support and tireless dedication to the betterment of this organization. I was continually inspired by each of your commitment to the Barristers. I truly believe we ignited lifelong friendships through Barristers and created a positive, welcoming avenue for new and young attorneys to grow within the Riverside legal community
2019-2020 Barristers Board Elections
The Barristers held elections for the 2019-2019 Board of Directors on June 12, 2019. Congratulations to the newly elected board:
President: Paul Lin
President-Elect: Goushia Farook
Treasurer: David Rivera
Secretary: Mike Ortiz
Members at Large:

Alex Barraza
Ankit Bhakta
Patricia Mejia
Stuart Smith
Lauren Vogt

Immediate Past President: Megan Demshki
The 2019-2020 Board of Directions will be installed at the RCBA Installation Dinner on September 19, 2019 at the Mission Inn. We hope you will join us!
---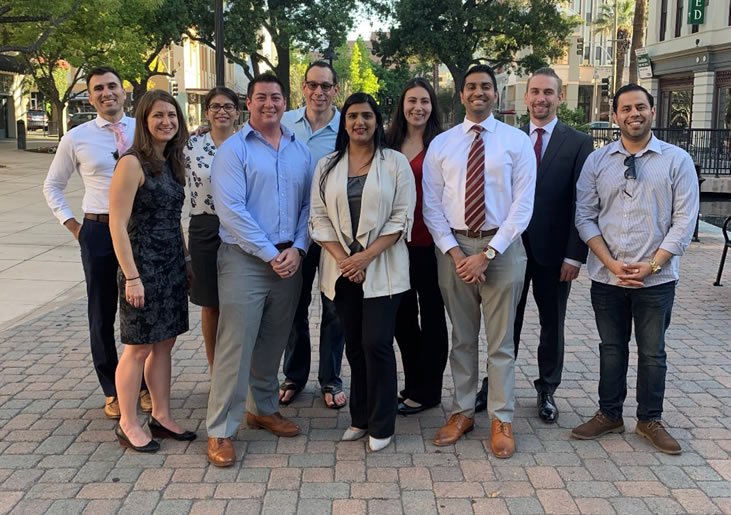 The 2019-2020 Barrister's Board
---
Megan G. Demshki is an attorney at Aitken Aitken Cohn in Riverside where she specializes in traumatic personal injury, wrongful death, and insurance bad faith matters. Megan can be reached at megan@aitkenlaw.com or (951) 534-4006