Riverside County Barristers
Click here to view the Barristers Website.
---
Barristers Column—June 2018
By Shumika T. R. Sookdeo
JUDICIAL RECEPTION
Barristers proudly presented its second annual Judicial Reception on May 9, 2018. Similar to the inaugural event held last year, this year's event was held at Grier Pavilion, located on the rooftop of Riverside City Hall. The weather, views, and hosted refreshments were enjoyed by all. On behalf of Barristers, I express my gratitude to the beautifully diverse panel of judicial officers, which included Hon. Becky Dugan, Hon. Irma Poole Asberry, Hon. Jackson Lucky, Hon. Sunshine Sykes, and Hon. Jonathan Cannon (Ret.). This year's theme was "Work-Life Balance on the Road to the Bench." The panelists offered an array of useful tips and insightful reflections regarding overcoming challenges in life as one pursues a career leading to the bench.
This event was made possible from the tremendous support from the following sponsors: Aitken Aitken Cohn, Rizio Law Firm, Blumenthal Law Offices, Reid and Hellyer, Appleby & Co., Dennis M. Sandoval, P.L.C., Exum Law Offices, First Legal, JAMS, Law Offices of Shauna M. Albright, RCBA, and University of La Verne College of Law. If you are interested in sponsoring future Barristers' events, kindly contact RCBABarristers@gmail.com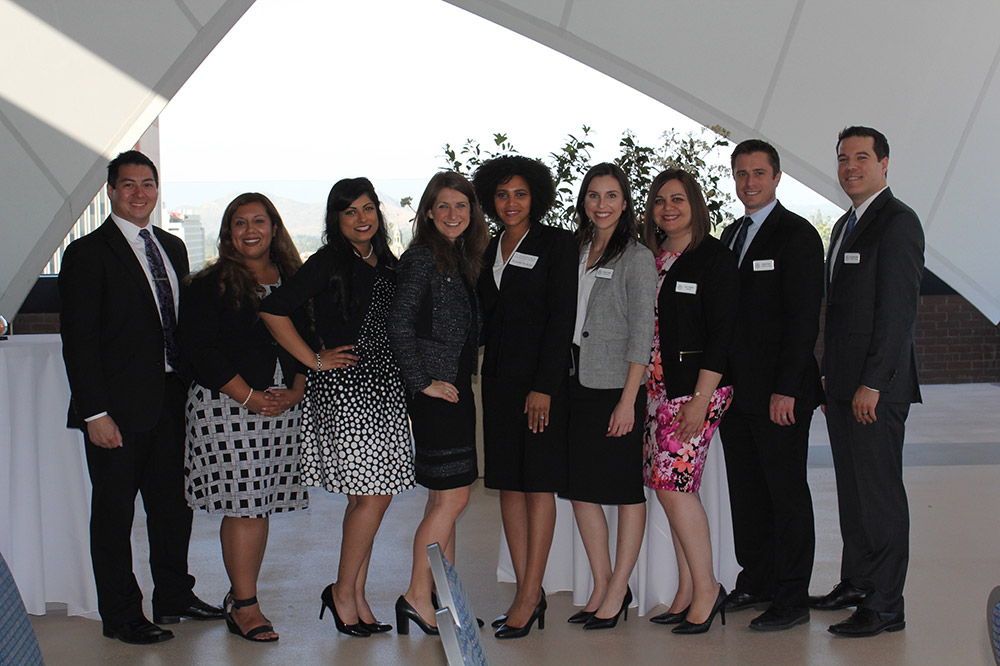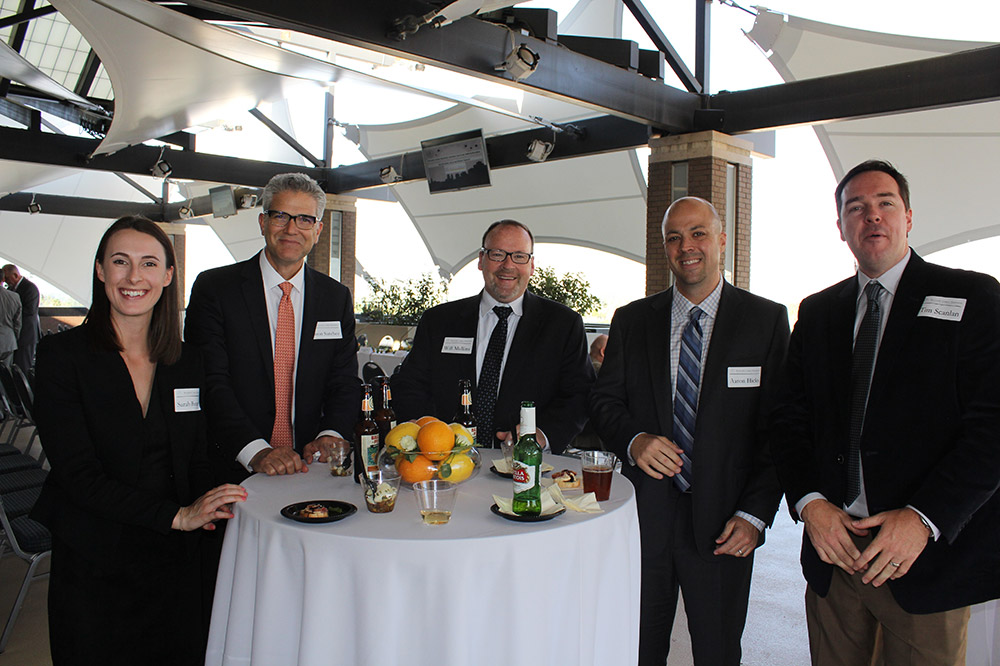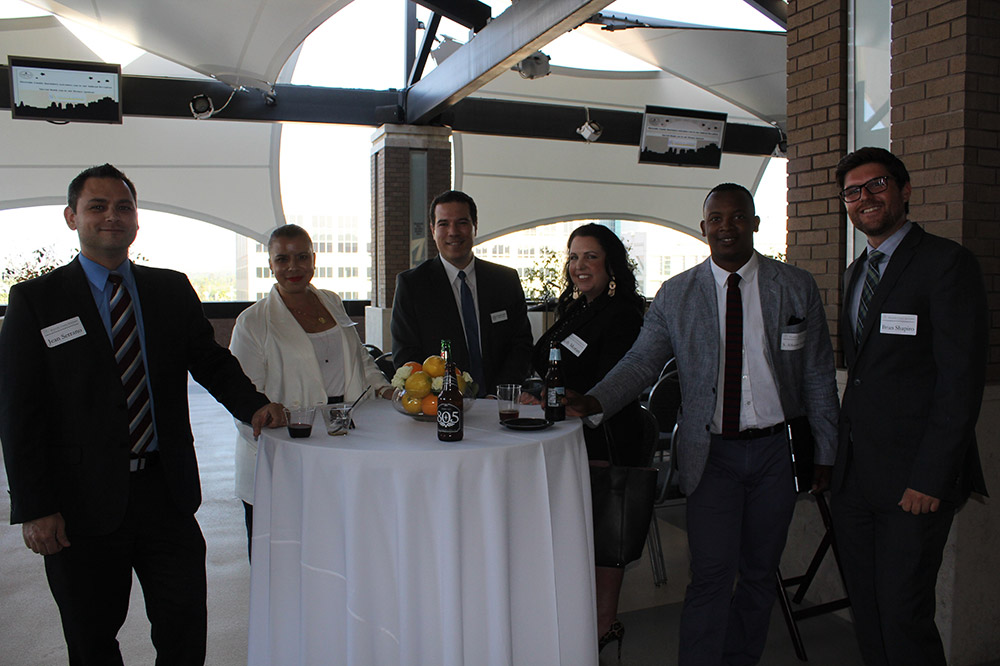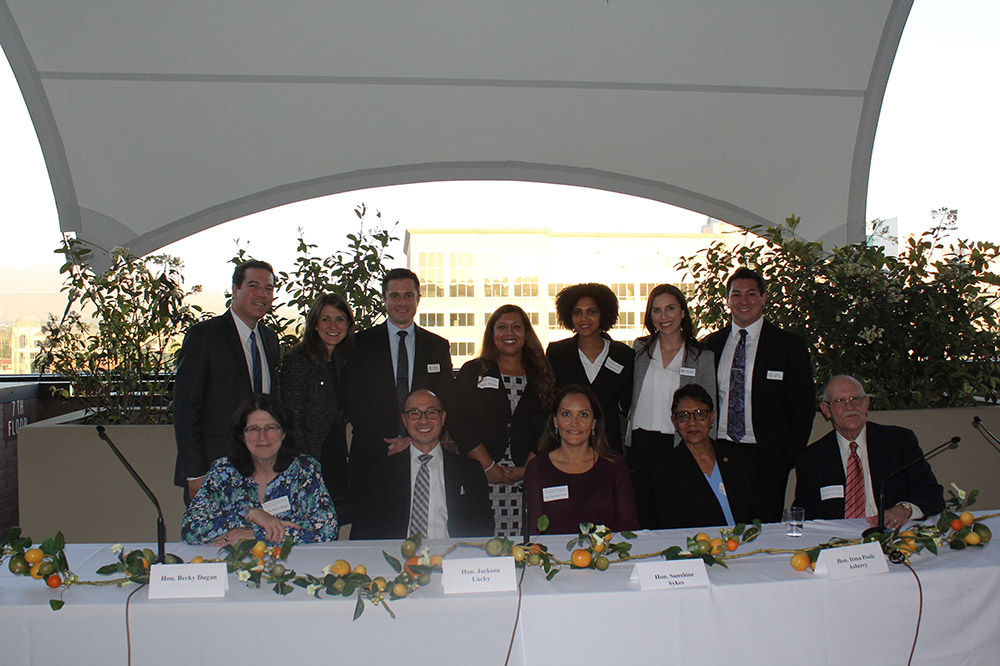 ANNOUNCEMENT
Barristers regret to say farewell to our committed and energetic board member, Breanne Wesche. Breanne would have been the Barrister's 2018-2019 president. However, one of life's greatest blessings presents Breanne with a new journey. We are happy for the joyous advernture that awaits her, but sad to see her leave. Thank you, Breanne! We will miss you!
UPCOMING EVENTS
On June 20, we are having our annual officer elections for the 2018-2019 term. Elections will be held during happy hour at Heroes Restaurant Patio from 6:00 to 7:30 p.m. Only Barristers members who have attended at least two Barristers events may vote. The candidates are as follows:
Immediate Past President: Shumika T. R. Sookdeo
President: Megan Demshki
President-Elect: Paul L. Lin
Treasurer: David Hamilton
Secretary: Rabia Chaudhry
Members-at-Large:

Alex Barazza
Carisa Barnes
Rabia Chaudhry
Kristopher Daams
Taylor DeRosa
Goushia Farook
David Hamilton
Braden Holly
Chris Kiernan
Paul L. Lin
Patricia Mejia
Michael Ortiz
Holland Stewart
Finally, please stay informed about Barristers events by joining our mailing list at www.riversidebarristers.org or follow Riverside County Barristers Association on Facebook.
---
Shumika T. R. Sookdeo, managing attorney of Robinson Sookdeo Law, is a past president of the Richard T. Fields Bar Association, a commissioner on the California Commission on Access to Justice and a board member of John M. Langston Bar Association and the California Association of Black Lawyers.