Riverside County Barristers
Click here to view the Barristers Web site.
Barristers President's Message
March 2017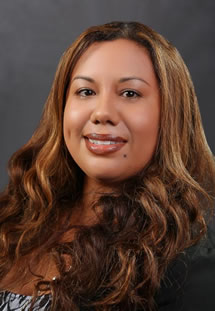 Erica M. Alfaro
Erica M. Alfaro
Board Member Q&A: Alexandra Andreen
Alexandra is a Member at Large on the Barristers Board. She was raised in San Luis Obispo, CA. As a young child she was exposed to the legal community in the small coastal city as her parents are a judge and a lawyer, respectively. She was fortunate to have mentors in her parents and their colleagues, seeing firsthand how it was possible to have a successful and satisfying career in the legal profession.
Alexandra attended UCLA and studied Anthropology. She went on to attend Chapman University, Fowler School of Law. After graduation, she relocated to Riverside about eighteen months ago to work as an associate at Best Best & Krieger LLP. She handles litigation matters for a wide variety of public entity and business clients. Prior to attending law school, she had the opportunity to work at a law firm that handled tort actions for the County of San Luis Obispo. This experience affirmed her to desire to practice municipal law as it is a great mix of two of her passions — local politics and the law.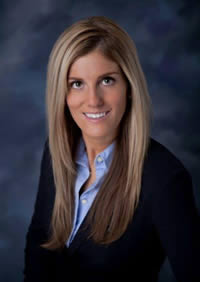 Nesa Targhibi
Alexandra enjoys practicing law in Riverside and in the Inland Empire in general because it is a collegial community. Coming from a small home town, she was worried that she would lose the opportunity to work in a close knit community by moving to a larger community. However, she has found tremendous support, mentorship, exciting learning opportunities, and great civility in the Inland Empire and is finding it to be a wonderful place to learn the legal profession and set down roots.
Alexandra enjoys being a Barristers Board Member because she is connecting with new and young attorneys and working with other members of the Board to expand the Barristers community. She is glad she has found a professional network to reach out to, swap new attorney war stories with, plan and attend MCLE events with, and continue to foster the collegial environment in our larger legal community. She is grateful to have found a warm and welcoming environment in Barristers and the RCBA.
Alexandra and her fiancé recently purchased a historic home in downtown Riverside. In her spare time, she enjoys completing home improvement projects, exploring the downtown area, exercising, cooking, and is a big board game enthusiast.
Upcoming Barristers Events
Barristers will be holding a Happy Hour on Friday, March 17th (St. Patrick's Day) at The Mission Inn Presidential Lounge from 5:30-7:30pm. Appetizers will be served. Please join us and invite your colleagues. No RSVP is necessary.
---
Erica Alfaro currently works at State Fund.