Riverside County Barristers
Click here to view the Barristers Web site.
Barristers President's Message
February 2017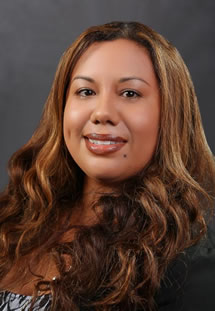 Erica M. Alfaro
Erica M. Alfaro
David Hamilton is a Barristers Member at Large. He grew up in Southern California living in Upland. He and his family now live in Rancho Cucamonga.
David earned his bachelor's degree from Chapman University. In 2015, he graduated magna cum laude from the University of La Verne College of Law. During law school, David was the Editor-in-Chief for Volume 36 of the University of La Verne Law Review, and he was the Editor-in-Chief for Volume 20 of the Journal of Law, Business & Ethics. He also competed on La Verne Law's national moot court competition team. David recently began teaching Criminal Law and Introduction to Legal Studies at La Verne Law as an adjunct professor.
David is one of three attorneys who practice at Dennis M. Sandoval, A Professional Law Corporation. They focus on estate planning, probate, elder care, and special needs planning. David was a 2016 update author for Chapter 7 (Funding Third Party Special Needs Trusts) in CEB's Special Needs Trusts: Planning, Drafting, and Administration.
David enjoys practicing law in the Inland Empire, and especially Riverside, because it's a tight-knit community. He graduated from the New Attorney Academy, and he attended Bridging the Gap. Both programs gave him fantastic insights and tips for practicing law as a new attorney. David enjoys being a Barristers Board Member because he gets to meet other new attorneys.
In his spare time, David enjoys spending time with his wife and kids. They enjoy walks, movies, reading, and relaxing at home.
Upcoming Barristers Events
Mock Trial scoring attorneys are needed on February 8, 15, 22, 25. Please consider volunteering. Registration forms are available at the RCBA building. For additional questions, please contact Tracy Case at tcase@rcoe.us or 951-826-6570.
In addition, Barristers will be holding a social event at CraftyUToo located in Canyon Crest Town Center on Tuesday, February 28, 2017 from 5:00pm-8:00pm. Please join us for a night of fun and painting!
---
Erica Alfaro currently works at State Fund