Riverside County Barristers
Click here to view the Barristers Web site.
Barristers President's Message
June 2017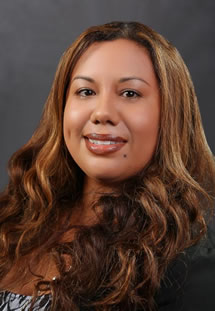 Erica M. Alfaro
Erica M. Alfaro
Member Update by: Erica Alfaro.
I want to take this opportunity to thank Christopher Marin for his dedication and service to the Barristers' board. Chris first came on the board as a member at large in 2013 and quickly worked his way to president from 2016-2017. Chris was thrilled to be on the board this year as the immediate past president, because there is so much "fresh blood" with great ideas and the energy to carry them out. He attributes that success primarily to two people: Erica Alfaro, who he believes has done an excellent job leading the Barristers and the board this year, and Robyn Lewis, who re-energized and re-activated young attorneys with the New Attorney Academy (where he also served on the founding steering committee).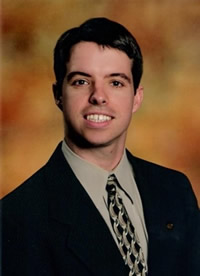 Chris Buechler
Depending on the day, Chris classifies himself as either an attorney moonlighting as a substitute teacher or a substitute teacher moonlighting as an attorney. Most of his current sub assignments are in Perris Union High School District, although he occasionally subs in Alvord Unified School District as well. Law-wise, he has a few active cases for some close family friends, but not actively seeking clients right now. He also volunteers for Riverside Legal Aid's Family Law Clinic, and also sits on their board. We are grateful for Chris' service to the Barristers board as well as to the entire legal community.
Announcements
Thank you all for attending the Judicial Reception on May 17, 2017! We would like to thank all the bench officers, elected officials and attorneys for coming out and making our event a success! We are so lucky to live in a community where our bench, bar and legislature are committed to helping young professionals achieve their full potential. With all of our joint efforts to make Riverside a great place to live, we really DO make Riverside a great place to live. Photos taken at the event will be featured in next month's article.
Elections will held on June 14 from 5:30 pm - 7:30 pm at Heroes Restaurant Patio located at 3397 Mission Inn Avenue in Riverside. Only Barristers members who have attended two Barristers meetings this year may vote.
Candidates are as follows:
President: Shumika T. R. Sookdeo
President Elect: Breanne Wesche
Past President: Erica Alfaro
Treasurer: Nesa Targhibi
Secretary: Priscilla George
Members-at-Large:
Shumika T. R. Sookdeo
Breanne Wesche
Nesa Targhibi
Priscilla George
David Hamilton
Julianna Crawford
Alexandra Andreen
Megan Demshki
Goushia Farook
Braden Holly
Kris Daams
Michael Carney
Paul Lin
Kusum Joseph
---
Erica Alfaro currently works at State Fund.