Riverside County Barristers
Click here to view the Barristers Website.
---
Barristers Column — November 2019
By Paul Leonidas Lin.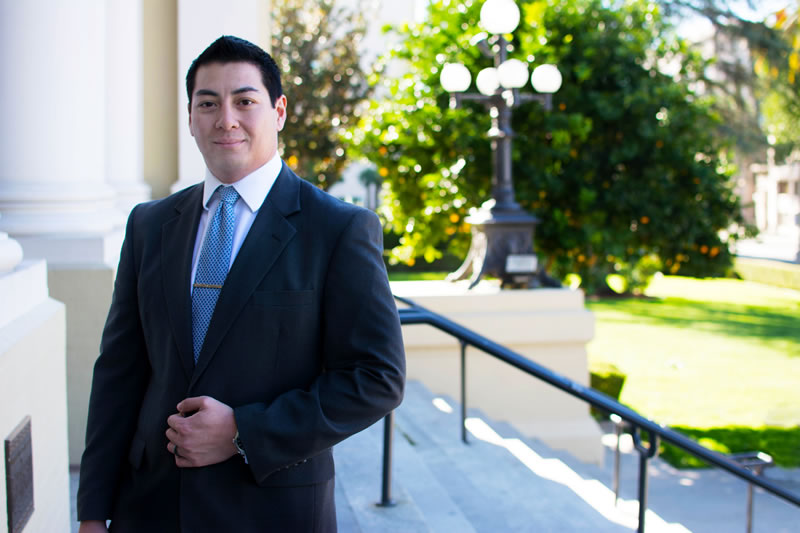 Paul Leonidas Lin
The RCBA Barristers (hereinafter "Barristers") will be taking pictures and recording video footage at our events. Given that our events are public areas with controlled access, and that we do not intend to photograph you directly but rather groups, we do this based on our legitimate interest to document our events and market their success.
In other words, if you're planning to tell your supervisor that you need to leave early or tell your significant other you're coming home late because of a networking event, don't let them read this column or follow us on our various social media platforms, because there will be photos of you eating, drinking, and being merry.
That said, thank you to everyone for joining us for our first two events of the year. There were many new faces (most of which from the New Attorney Academy), some familiar friends, and the usual suspects—namely the ragtag bunch of misfits that make it to every event. For those that missed it, we started the year off with a happy hour at Lake Alice where we disappointedly watched the Packers take the first and—as of the writing of this article—only loss for the season. Go Pack Go!
However, the real treat so far was our beer tasting and MCLE event hosted with JAMS at the Riverside Law Library. This is the third year that JAMS has graciously agreed to co-host this event with us. This year we were lucky to have Lexi Myer, a JAMS Neutral, present on the elimination of bias. Of course, as is tradition for a Barristers event, we had a beer tasting and appetizers before and after the MCLE training. Thank you again to Stacee and Karla from JAMS for all the hard work you did throwing this event and letting us put our name on it. We hope to continue the tradition next year.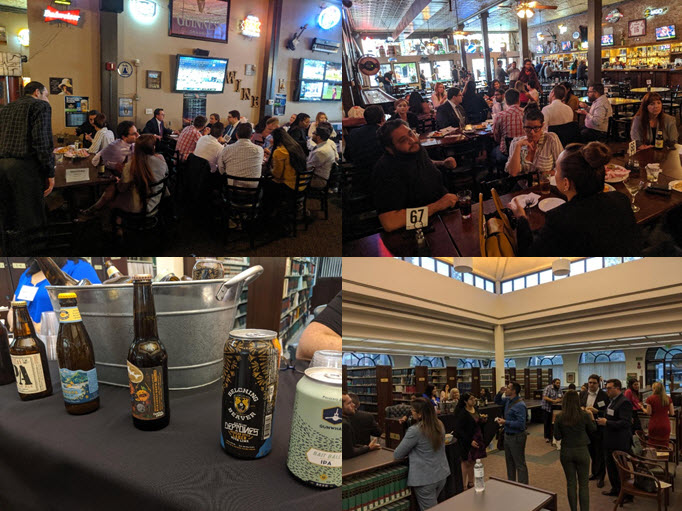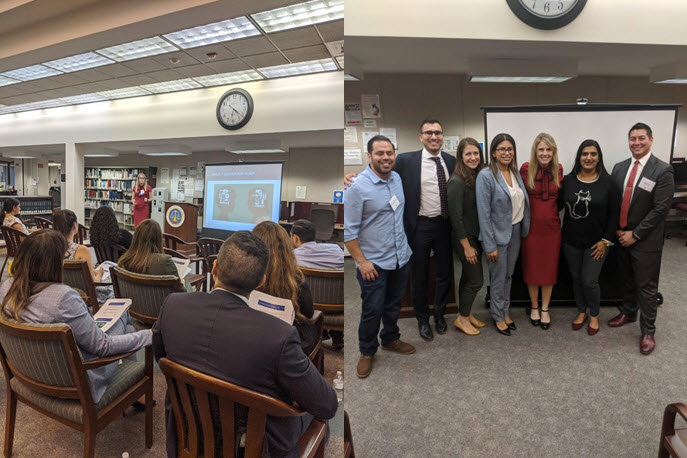 Unlike a certain social club where the first two rules are to not talk about the club, the Barristers' first two rules are 1) talk early about our events and 2) talk often about our events. Invite everyone you know to come to our events! You don't have to be a Barrister (37 years or younger, or within your first 7 years of practice) to come to our events—I'm looking at you Cathy Holmes who did a wonderful job as the MC at the RCBA installation dinner this year. We welcome everyone and hope to see everyone at our next events.
Upcoming Events:
Saturday, November 2 – Hike with the RCBA Furristers! Meet at 8:30 a.m. Hike starts at 9:00 a.m. Outdoor Brunch at Heroes immediately after.
Friday, November 15 – Happy Hour at ProAbition Whiskey Lounge, starting at 5:00 p.m.1
Thursday, December 12 – Elves Wrapping starting at 5:00 p.m. at the RCBA Building with Happy Hour at Wolfskill to follow
Follow Us!
Stay up to date with our upcoming events on the following:
Website:RiversideBarristers.org
Facebook: Facebook.com/RCBABarristers/
Instagram: @RCBABarristers
---
1 Exception: If and when the whiskey shots come out, cameras are put away because what happens in Barristers Happy Hours, stay in Barristers Happy Hours
---
Paul Leonidas Lin is an attorney at The Lin Law Office Inc. located in Downtown Riverside where he practices exclusively in the area of criminal defense. He is the Immediate Past President of the Asian Pacific American Lawyers of the Inland Empire (APALIE.) Paul can be reached at PLL@TheLinLawOffice.com or (951) 888-1398.